At Junk B Gone, we've made a name for ourselves as the go-to solution for junk removal in Seattle. But, did you know we're also experts in something a bit grittier? That's right, we specialize in dirt removal!
Recently, we took on a project that truly showcased our efficiency and expertise in this arena. A local homeowner contacted us, overwhelmed by two truckloads worth of dirt that had piled up on their property during a landscaping revamp. They weren't sure who to turn to – after all, not every junk removal company handles earth and soil. Enter Junk B Gone. Our team arrived promptly, and within a mere 2 hours, the property was cleared, leaving the homeowner amazed and relieved.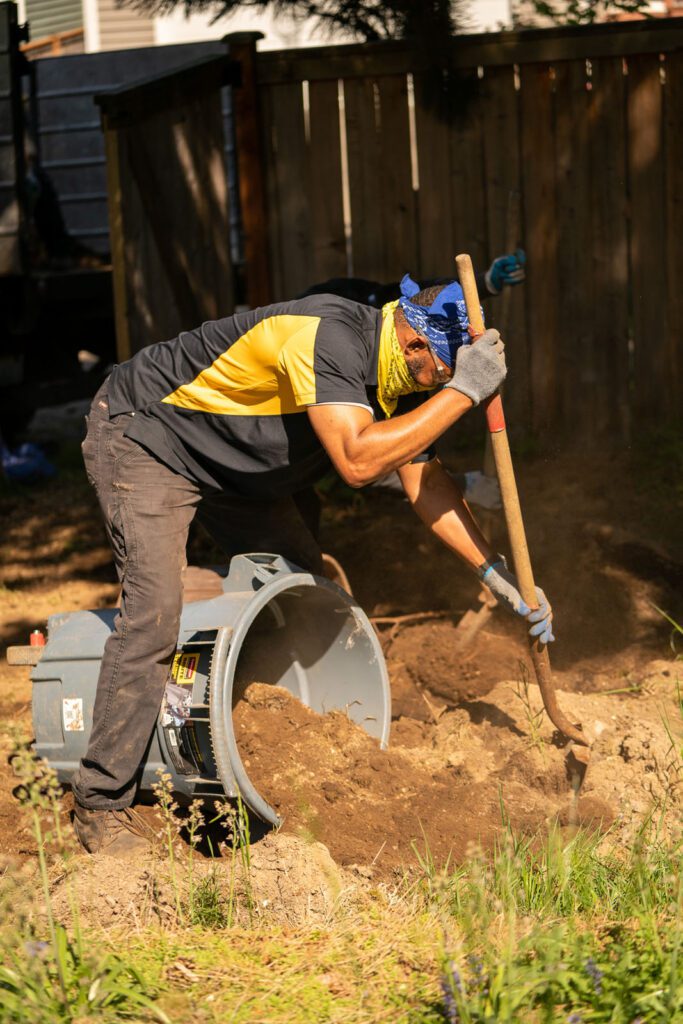 Why does dirt removal matter? Excess soil can be a hindrance for homeowners looking to landscape, garden, or even build on their land. It can block water drainage, attract pests, and just become an unsightly mound in an otherwise beautiful yard. That's where our "Dirt Removal Seattle" services shine. We don't just haul away old furniture or electronics; we ensure your land is clear and ready for whatever plans you have in store.
The Junk B Gone difference lies in our comprehensive approach. We see beyond the junk and aim to offer solutions for all kinds of property clearances. So, if you find yourself with unwanted mounds of earth, remember, we're just a call away. Ready to reclaim your land and get rid of that pesky dirt? Schedule your dirt removal with Junk B Gone today and watch your property transform!
How Does Dirt Removal Seattle Work?
When many homeowners first hear about our "Dirt Removal Seattle" service, they often wonder about the process. Is it complicated? Time-consuming? Messy? Let's break it down, step-by-step, to give you a clear understanding of how seamless and hassle-free the experience is with Junk B Gone.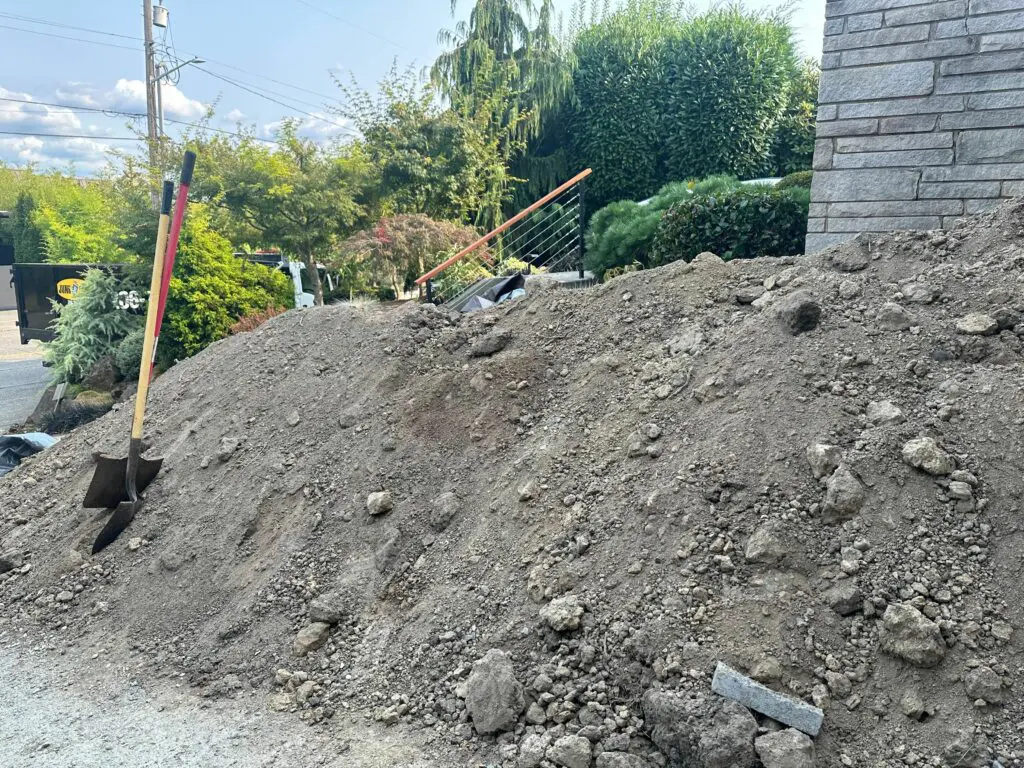 Firstly, the process kicks off with a simple call or online booking. Our team is always ready to discuss your specific needs and offer a preliminary assessment. Once we've got a handle on the scope of the work, we schedule a convenient time to visit your property. Upon arrival, our trained crew promptly assesses the area and confirms the final estimate. Using our specialized equipment and expertise, we then efficiently remove all the unwanted dirt. But we don't stop there. After the dirt removal, we ensure the area is clean, making sure there's minimal disruption to your daily life. Our swift and thorough procedures are why so many Seattle homeowners trust us for their dirt removal needs.
Moreover, it's worth noting that while we're experts at removal, we're also environmentally conscious. Any dirt that can be repurposed or recycled doesn't go to waste. We collaborate with local partners to ensure that the earth we remove is used beneficially elsewhere. In a city as green as Seattle, it's our little way of contributing back to the environment and community. So, not only do you get a clear property, but you also get the satisfaction of knowing you made an eco-friendly choice with Junk B Gone.
How Much Does Dirt Removal in Seattle Cost?
Cost considerations are always at the forefront when homeowners decide to embark on any project. When it comes to dirt removal in Seattle, the pricing can vary based on several factors. Typically, the total amount of dirt to be removed, accessibility to the site, and any additional services required, such as site clean-up, can influence the final quote.
At Junk B Gone, we pride ourselves on offering transparent and competitive pricing. We begin with an initial assessment, either over the phone or through photographs, to provide a ballpark estimate. However, the most accurate quote is given when our crew visits the site in person. This ensures that you only pay for the exact services you need. Our aim is to provide Seattle residents with top-tier dirt removal services that are not just efficient but also budget-friendly. By choosing Junk B Gone, you're selecting a company that understands the value of hard-earned money and strives to offer the best value in return.
Want to get started with Dirt Removal in Seattle?
No problem! Call or text us (you can text photos, too!) at 206-722-4285 or <a href="javascript:void(0);" class="open_schedule_popup">click here</a> to schedule online and we will be happy to come out to your home and give you a free, no obligation quote for your dirt removal.