Welcome to our first installment of "Junk Jobs of the Day", where we showcase actual jobs completed by the efficient and professional team at Junk B Gone!
Each project you'll see here was actually completed by Junk B Gone and is a testament to our commitment to delivering top-notch junk removal services in the Seattle area. In this post, you'll find before and after photos of our recent jobs, demonstrating the transformative power of professional junk removal. If you find yourself facing a similar pile of debris or unwanted items, remember: no job is too big or too small for Junk B Gone. Be it residential or commercial spaces, we've got you covered! So read on and see what we can do for you – and when you're ready to reclaim your space, give us a call/text at 206-7224285 or click here to schedule an appointment on our website.
Job #1: Cleaning Up After Construction on Mercer Island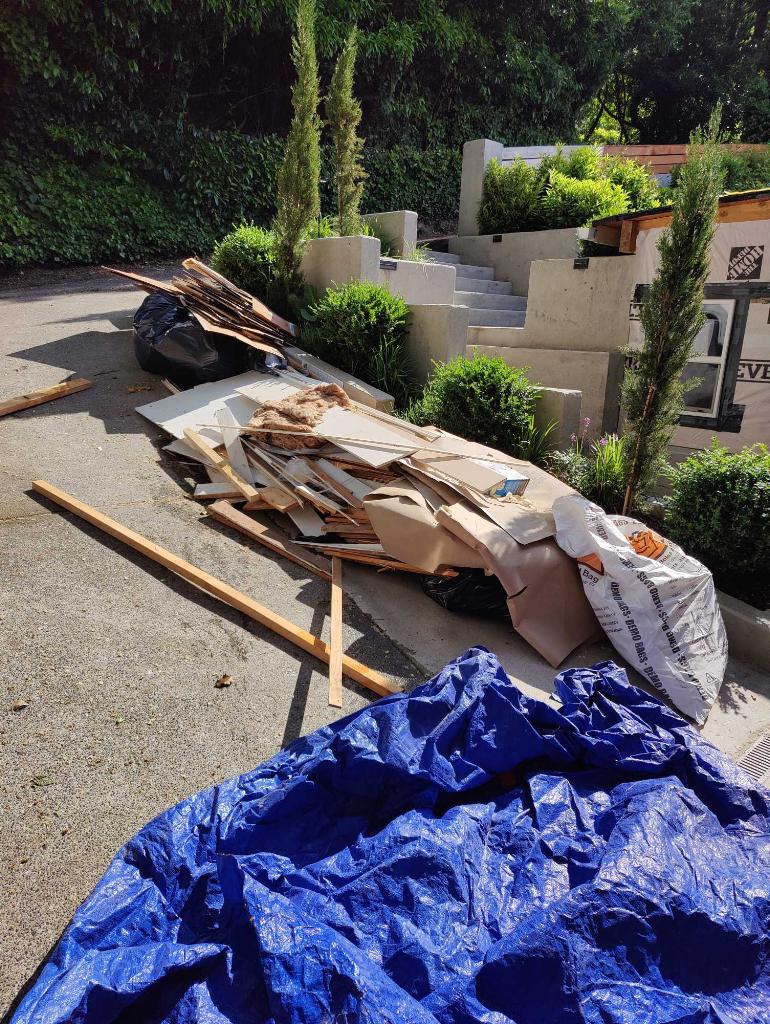 In the heart of Mercer Island, we undertook a job that involved the removal of construction debris from the driveway of a beautiful home. The homeowner had recently completed a remodeling project, and the debris had piled up, becoming an eyesore. This project is a common example of the kind of junk removal we provide in Seattle.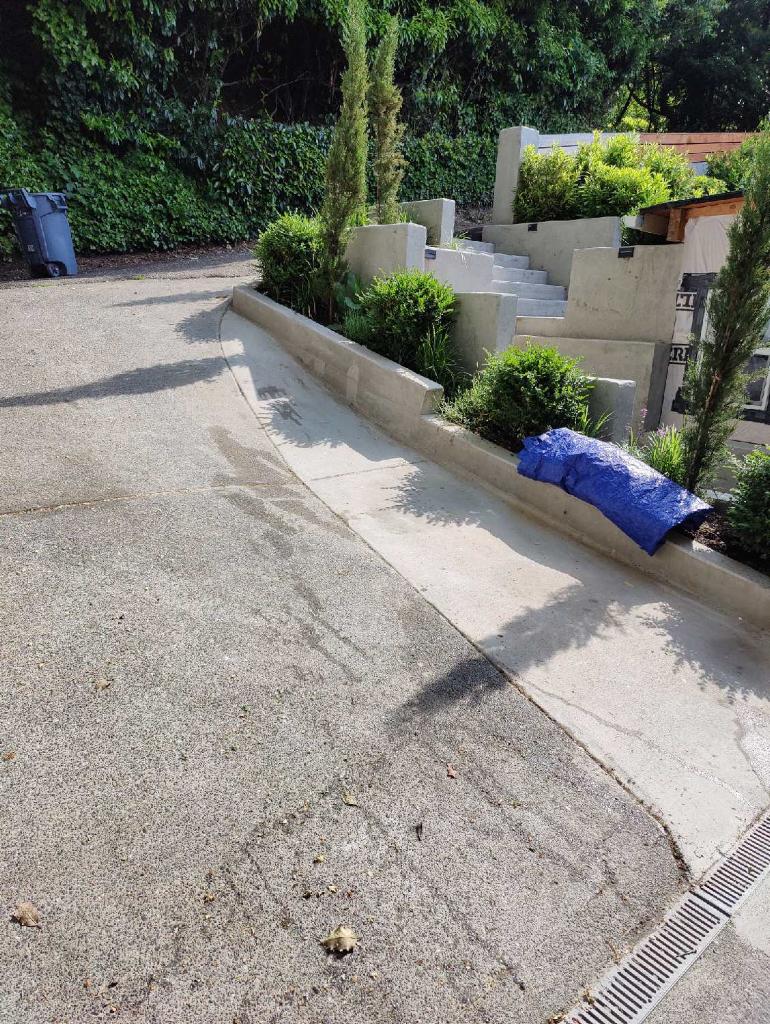 Our professional crew swiftly cleared the driveway, ensuring that all remnants of the construction work were removed to reveal the pristine driveway underneath. The homeowner was delighted to see the transformation. As always, we ensured the construction waste was disposed of responsibly. We understand the value of a clean home environment and work tirelessly to deliver results that exceed our customers' expectations.
Job #2: Restoring the Beauty of a Seattle Home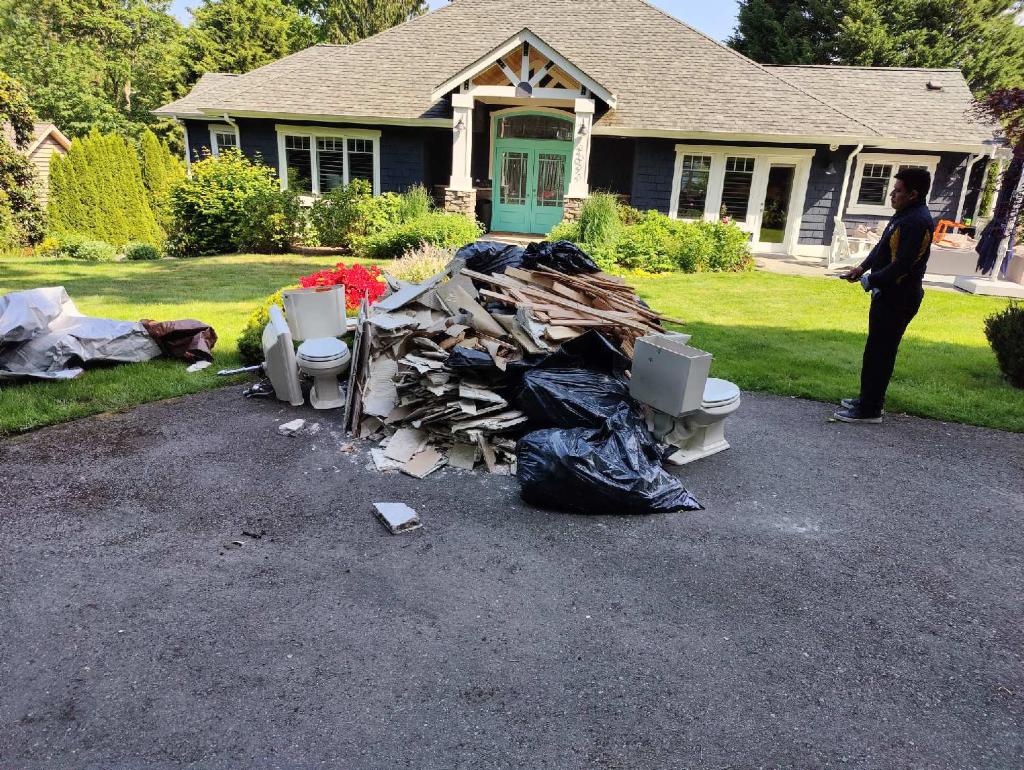 Our second job took us to a charming Seattle home that had accumulated debris in front of it. It's all too easy for junk to pile up before you know it. Our team arrived onsite and promptly got to work. We know that clutter can distract from the beauty of a home, and our team is committed to restoring that beauty through our junk removal services.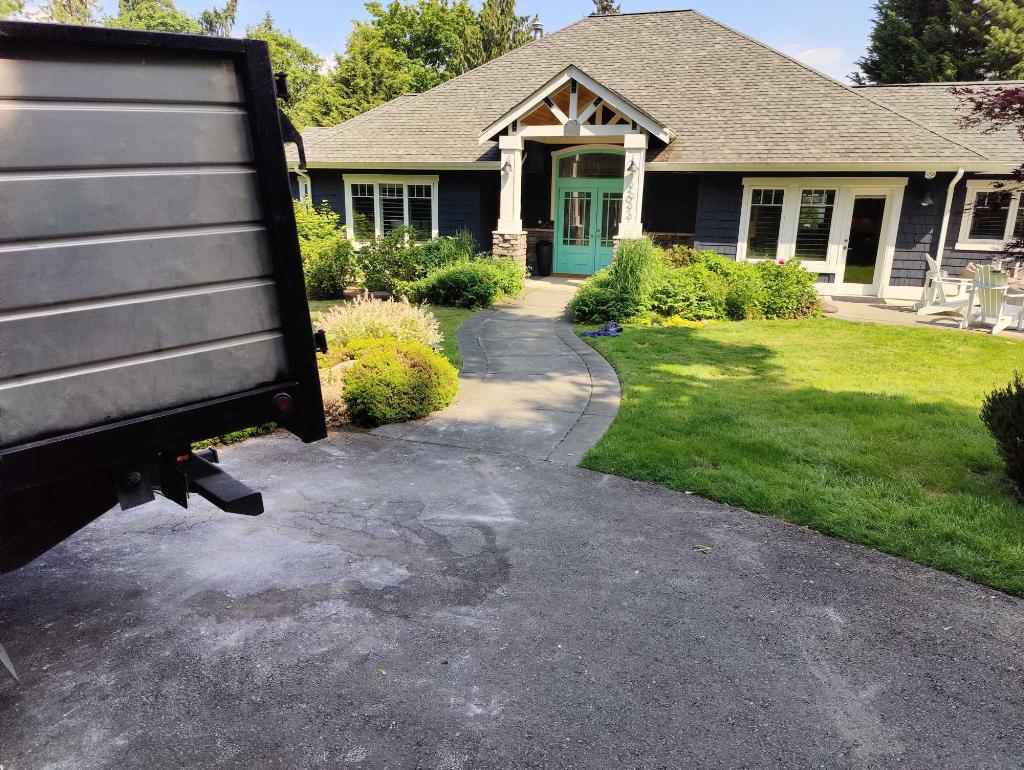 By the time our crew finished, the pile of debris was gone, and the home looked more inviting than ever. The homeowner was relieved to see the junk gone and appreciated our quick and efficient service. This job again demonstrated the transformative impact of professional junk removal in Seattle.
Job #3: Office Cleanout in Downtown Seattle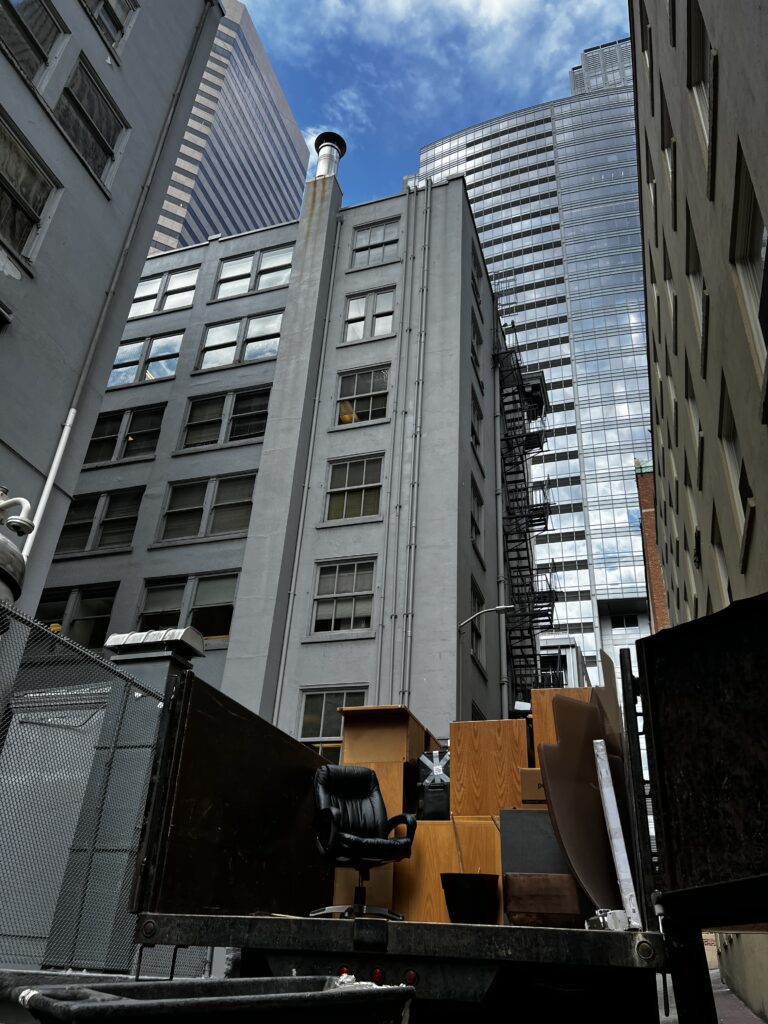 Our final job of the day was a large-scale office cleanout in the Central Building in downtown Seattle. The office had 19 solid wood desks and miscellaneous office equipment that needed to be removed. Office cleanouts are another specialty of ours, and we know the importance of swift, efficient service to minimize disruption.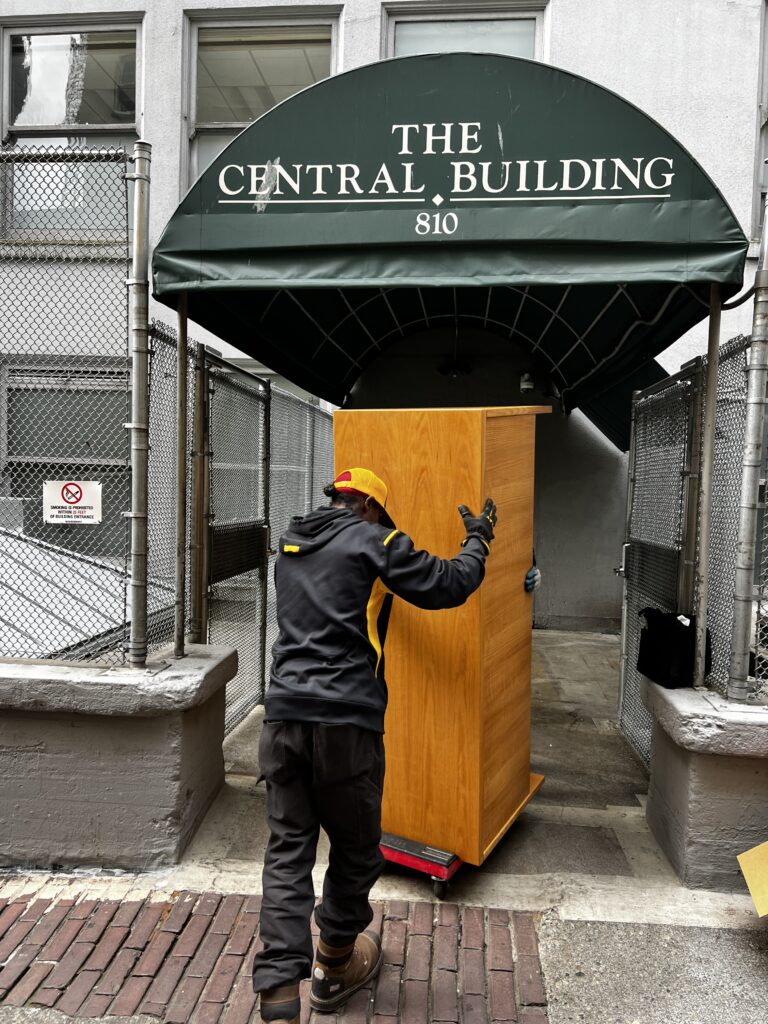 Our crew carefully removed the desks and other equipment, ensuring the office space was completely clear and ready for its next phase. The client was extremely satisfied with the speed and professionalism of our service. It was a sizable job, but the Junk B Gone team handled it seamlessly, highlighting our capability in handling junk removal projects of all sizes in Seattle.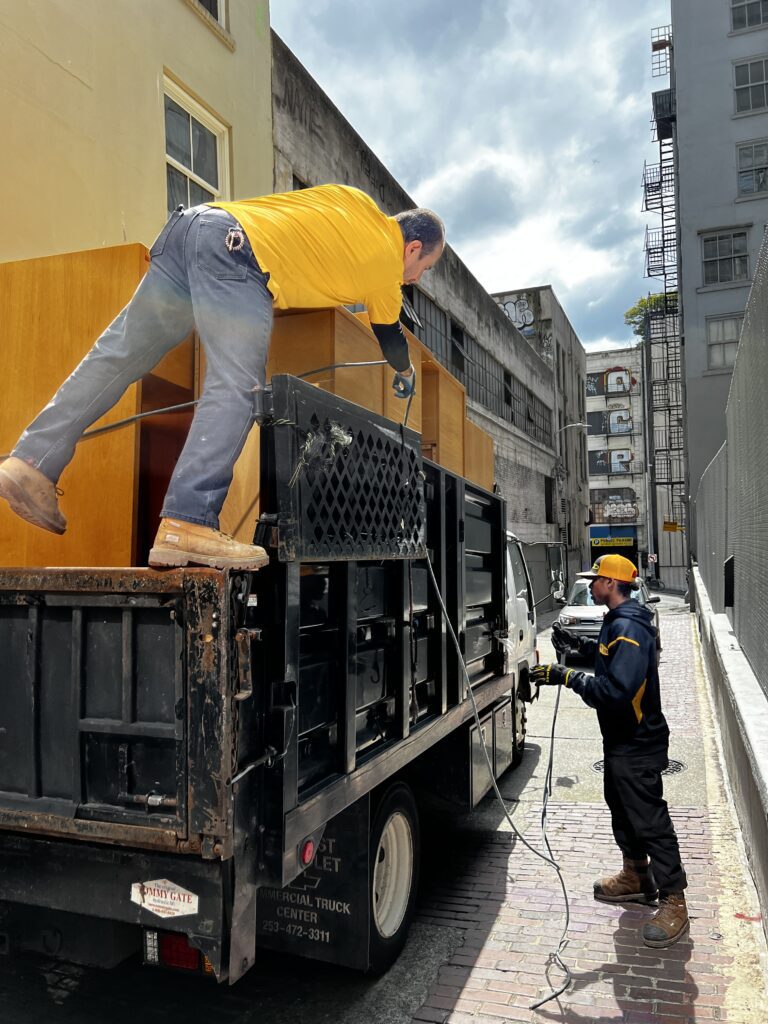 Schedule your appointment with Junk B Gone today! Contact us at 253-722-4285, click here to schedule an appointment on our website, or simply text us at the same number. Let us help you create a clutter-free and organized environment that aligns with your lifestyle and goals.