Managing waste efficiently and cost-effectively is a major concern, whether you're planning a home renovation, estate cleanout, or a commercial construction project in Seattle. One of the major decisions you'll face is choosing between a full-service junk removal company and container rental. In this post, we'll discuss why a service like Junk B Gone is often a superior choice to container rental in Seattle.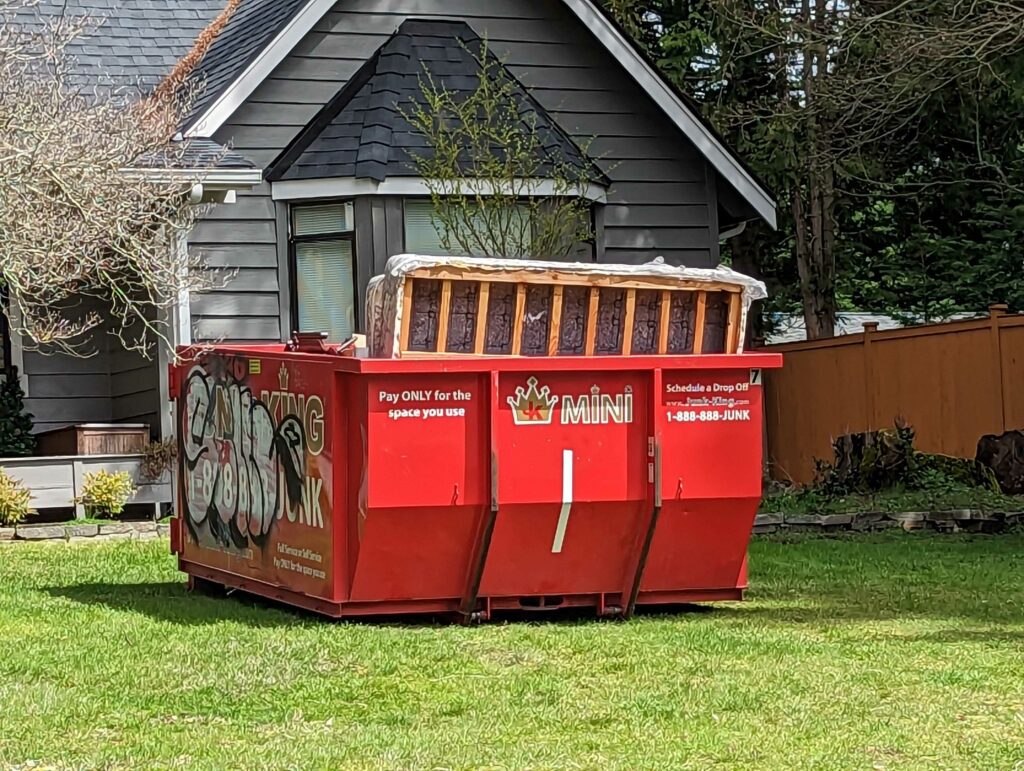 1. Speed and Convenience: Time is a crucial factor in any project. In the bustling city of Seattle, container rental services can sometimes be booked out for weeks. However, with Junk B Gone, we often provide same-day or next-day service, ensuring your project doesn't stall. Plus, once your container is full, you're left waiting for its pickup, further delaying your project.
2. Labor-Saving: Loading a container requires significant labor and time – resources better used elsewhere in your project. With Junk B Gone, our team takes care of all the heavy lifting, leaving you free to focus on your project's other important aspects, rather than dealing with the strenuous task of loading a container rental in Seattle.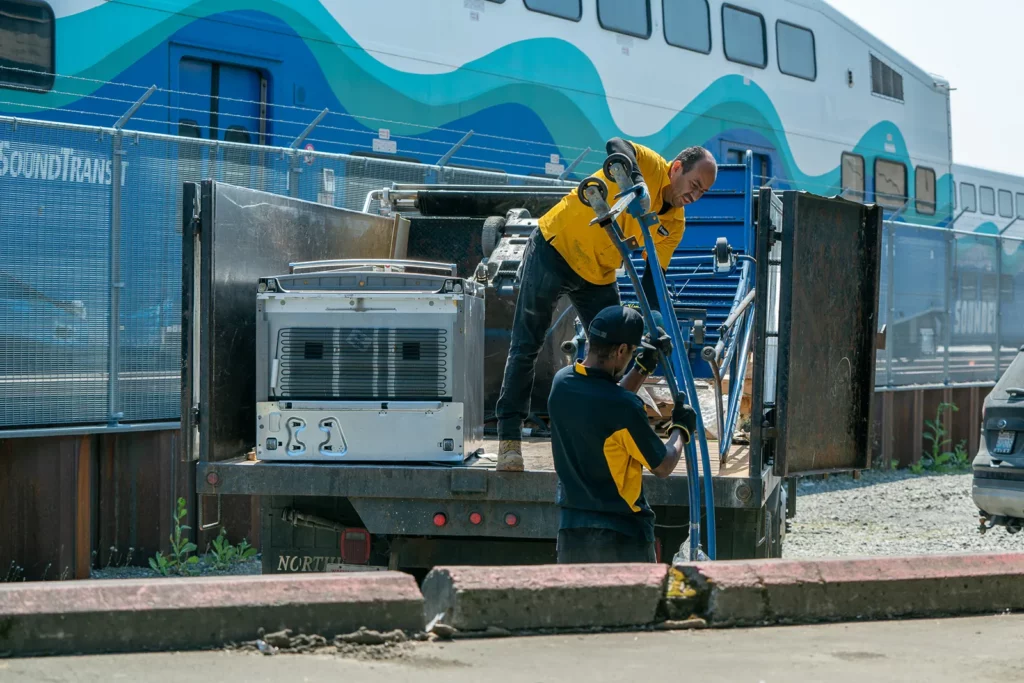 3. Affordability: At first glance, container rental in Seattle might seem cost-effective. However, hidden costs like pickup and drop-off fees and surcharges can quickly add up. You might also need to hire extra labor to fill the container. On the other hand, Junk B Gone offers upfront pricing that includes all these aspects, providing better value for your money. And often times you pay for a large container when you only need part of one – with Junk B Gone – we only charge you for what we take away!
4. Environmental Responsibility: When you choose a container rental in Seattle, all your waste typically goes straight to the landfill. Conversely, Junk B Gone prioritizes recycling and donation where possible, aligning with sustainable waste management practices and benefiting the environment.
5. Superior Customer Service: Reliability is key in waste removal. While container rental services in Seattle may operate on their schedule, Junk B Gone is committed to showing up on time, ensuring your project isn't held up due to late or missed waste pickups.
Adding up all the factors, it's evident that hiring a full-service junk removal company like Junk B Gone offers better convenience, cost-effectiveness, and service than opting for container rental in Seattle. For your next project involving substantial waste removal, consider Junk B Gone as your go-to solution.