Have you recently purchased a new couch and aren't sure how to dispose of your old one? Are you moving or downsizing and can't take that bulky piece of furniture with you? Don't worry, you're not alone. In this post, we'll guide you through the process of old couch removal in Seattle and share the best options available to you.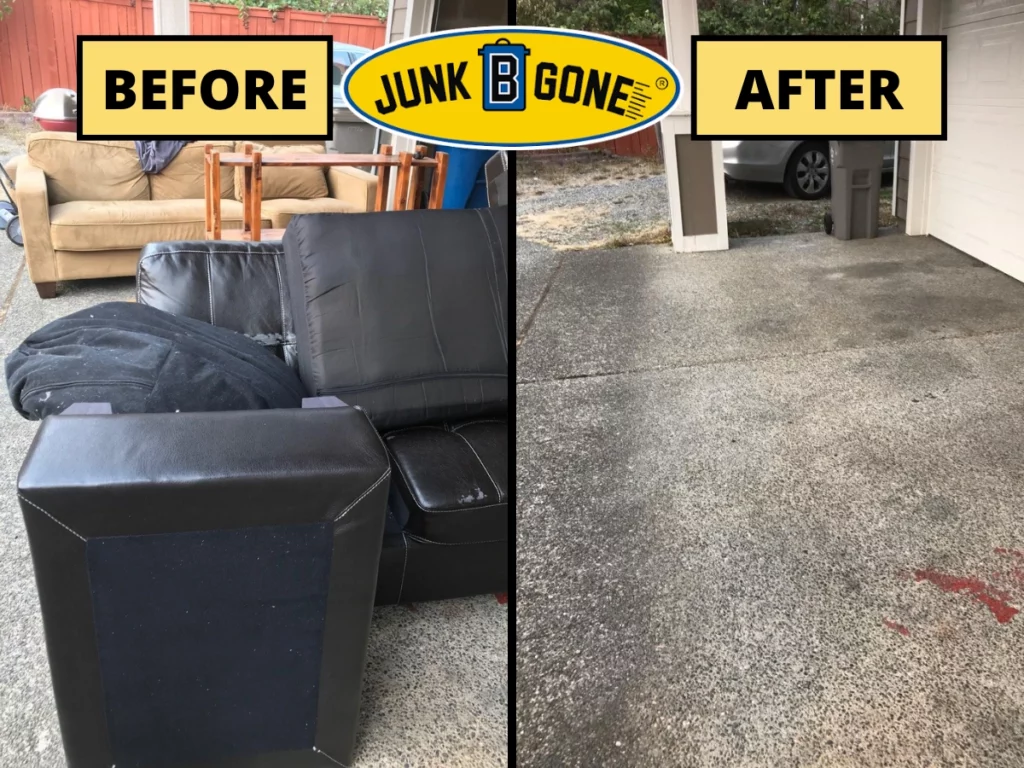 Reuse or Repurpose
Before you jump to the idea of disposal, consider if your old couch can be given a new life. Here are a few suggestions:
Donations: Many charities will gladly accept used furniture, including couches, in good condition.
Sell it: Try selling your old couch on Craigslist, OfferUp, or Facebook Marketplace.
Repurpose it: With a bit of creativity, an old couch can be transformed into something new.
Disposal at a Transfer Station
Seattle residents can also take their old couch to a local transfer station. Before doing so, be sure to check the station's rules and regulations, as there may be a disposal fee.
City of Seattle's Bulky Item Pickup
Another excellent service for old couch removal in Seattle is the city's Bulky Item Pickup. For a fee, the city will collect your old couch right from your curb!
Eco-friendly Disposal
When it comes to couch disposal in Seattle, it's crucial to consider the environmental impact. A shocking number of couches end up in landfills each year, contributing to our growing waste problem.
Recycle: Some parts of your old couch, like metal springs or wooden frames, can be recycled. Companies like Junk B Gone ensure that recyclable materials are extracted and sent to the right facilities.
Upcycle: If you're feeling crafty, upcycling is a great way to give your old couch a new lease of life. A quick search online will provide countless upcycling ideas and tutorials.
Don't Forget to Check the Local Ordinances
Different cities, including Seattle, have various regulations for the disposal of large items. Make sure you're familiar with the local ordinances to avoid any potential fines or violations.
Reach Out to a Local Theater Group
Local theater groups often need furniture for their sets. If your couch is still in decent condition, it could become the centerpiece of a future production! Reach out to local theater groups or community colleges with theater departments.
Professional Couch Removal Services
If the couch is not in a condition to be reused, consider hiring a professional junk removal company. Such services, take the hassle out of the process and ensure that your old couch is disposed of responsibly. It's as simple as scheduling a pickup, and they will take care of the rest.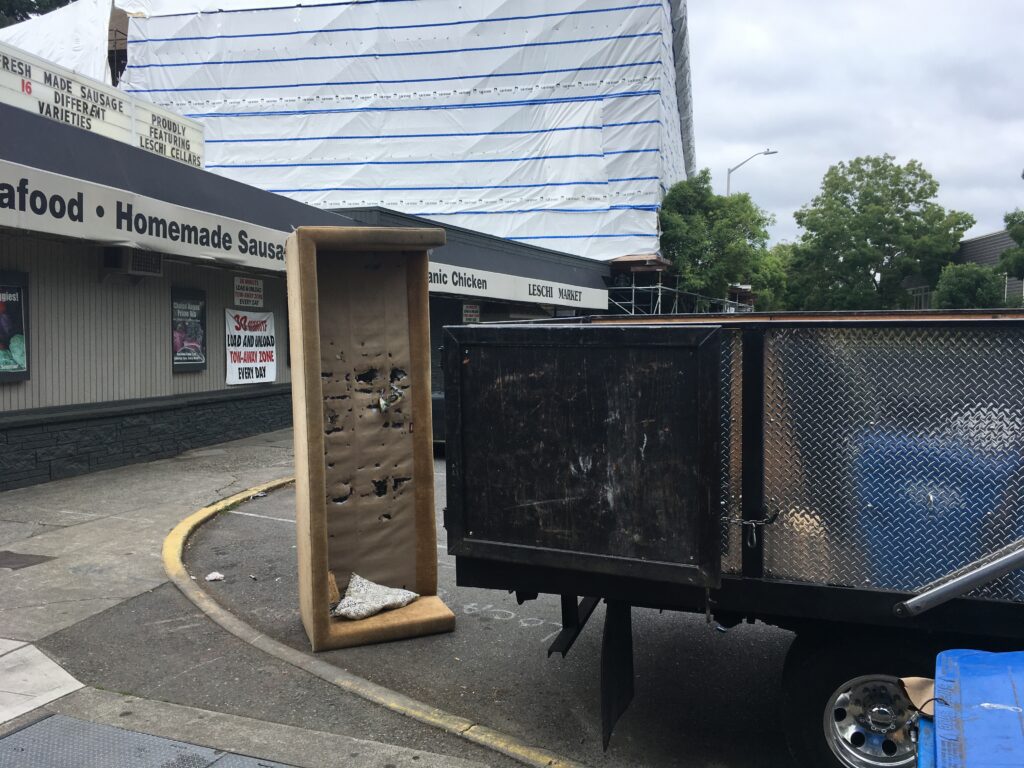 Freecycle Network
The Freecycle Network is a non-profit organization that promotes waste reduction in Seattle and cities worldwide. It's a grassroots and entirely nonprofit movement of people who are giving (and getting) stuff for free in their own towns.
Couch Removal Day
Regardless of the method you choose, remember to prepare your couch for removal:
Clean your couch as best you can.
If you're using a removal service or city pickup, be sure your couch is easily accessible.
If transporting the couch yourself, secure it properly to prevent any accidents or damage.
There are many options for old couch removal in Seattle, from reusing and repurposing to professional disposal services. Remember, it's not just about getting rid of your old couch, but doing so in a way that is considerate to our environment and the Seattle community.
Plan Ahead
Lastly, always plan ahead when it comes to large furniture removal. It may take a few days to arrange a pickup or disposal, so factor this into your schedule, especially if you're moving or if the arrival of a new couch is imminent.
Getting rid of an old couch in Seattle doesn't have to be a daunting task. Whether you choose to hire a professional junk removal service or prefer to do it yourself, there are plenty of options available.
Dispose of Your Couch with Junk B Gone
Now that you have all the information needed to rid your space of unwanted couches, it's time to take action. If you're looking for an effortless and reliable way to dispose of an old couch in Seattle, Junk B Gone is your go-to solution. With a dedication to eco-friendly practices and excellent customer service, we can help transform your clutter-filled area into a neat and spacious haven. Contact us today or click on the button to schedule your appointment!