Experience our quick, reliable junk car removal service that prioritizes eco-friendly practices. Say goodbye to unwanted vehicles effortlessly and contribute to a cleaner Seattle.

I have been working with junk b gone since our first house remodel in 2009. They are an excellent service I could not do without personally and professionally. They are always prompt courteous and efficient. The company hires the best people for their jobs and I am beyond grateful and happy with Meir services. Always helpful, well priced and willing to be flexible. Five stars is not enough.

Workers were quick and efficient. Ended up cheaper than expected.
Free Onsite Quotes
No Hidden Fees
Friendly, Professional Team
We do the heaving lifting!
Environmentally Friendly
Disposal Methods
Effortless Junk Car Removal Services in Seattle
Junk B Gone offers a streamlined solution for removing unwanted vehicles in Seattle. Our service is designed to be quick, efficient, and environmentally responsible. We understand that old, unused cars can be more than just an eyesore; they can take up valuable space and become environmental hazards. That's where we step in.
Our process is straightforward and customer-focused. We handle everything from initial assessment to the final towing, ensuring a hassle-free experience for you. Our team is equipped to deal with all types of vehicles, regardless of condition. Whether it's an old family car that's been sitting idle for years or a fleet of vehicles from a business, we've got the expertise and equipment to handle it.
At Junk B Gone, we're not just about removing junk cars; we're about making a positive impact on the environment. We follow eco-friendly practices, ensuring that all vehicles are disposed of responsibly. This means recycling parts that can be salvaged and safely disposing of those that can't. By choosing us, you're not only clearing up space but also contributing to a greener Seattle.
Our commitment to customer satisfaction and environmental stewardship sets us apart. We believe in providing a service that's not only convenient for our customers but also beneficial for our community and the planet. Let us take the burden of junk car removal off your hands, and enjoy a cleaner, more spacious environment in return.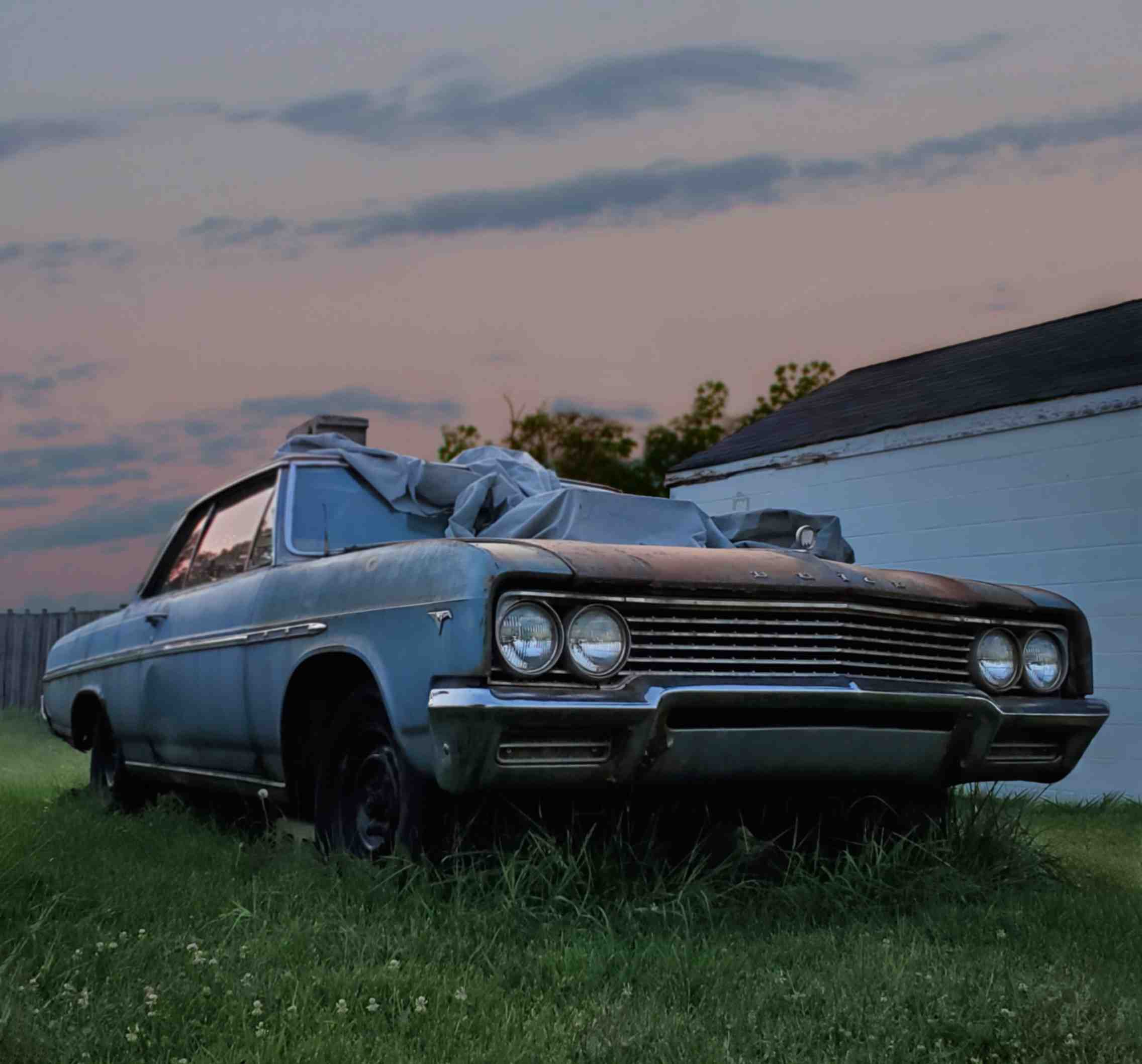 Why Choose Junk B Gone for Junk Car Removal?
Reclaim Your Space: One of the most immediate benefits of junk car removal is the newfound space it creates. In Seattle, where every inch of property is valuable, freeing up space occupied by an old car can be incredibly rewarding. Whether it's for a new vehicle, a garden, or simply to enjoy a clearer, more organized area, removing a junk car opens up possibilities.
Enhance Aesthetics and Safety: An old, unused car can be an eyesore, detracting from the beauty of your Seattle home and neighborhood. Beyond aesthetics, these vehicles can also pose safety risks, attracting pests or becoming hazardous as they deteriorate. Removing them not only improves the look of your property but also ensures a safer environment for you and your family.
Environmental Impact: Junk cars often leak fluids and can be harmful to the environment. By choosing to remove them, you're taking a step towards protecting Seattle's natural beauty. Proper disposal ensures harmful substances are dealt with responsibly, and recyclable parts are reused, reducing environmental impact.
Seattle-Specific Advantages: For Seattle residents, removing a junk car can mean more than just clearing space. It's about contributing to the city's culture of environmental consciousness and community pride. Plus, with Junk B Gone's efficient services, Seattleites can enjoy a hassle-free process, knowing their old vehicles are being handled in an eco-friendly and responsible manner.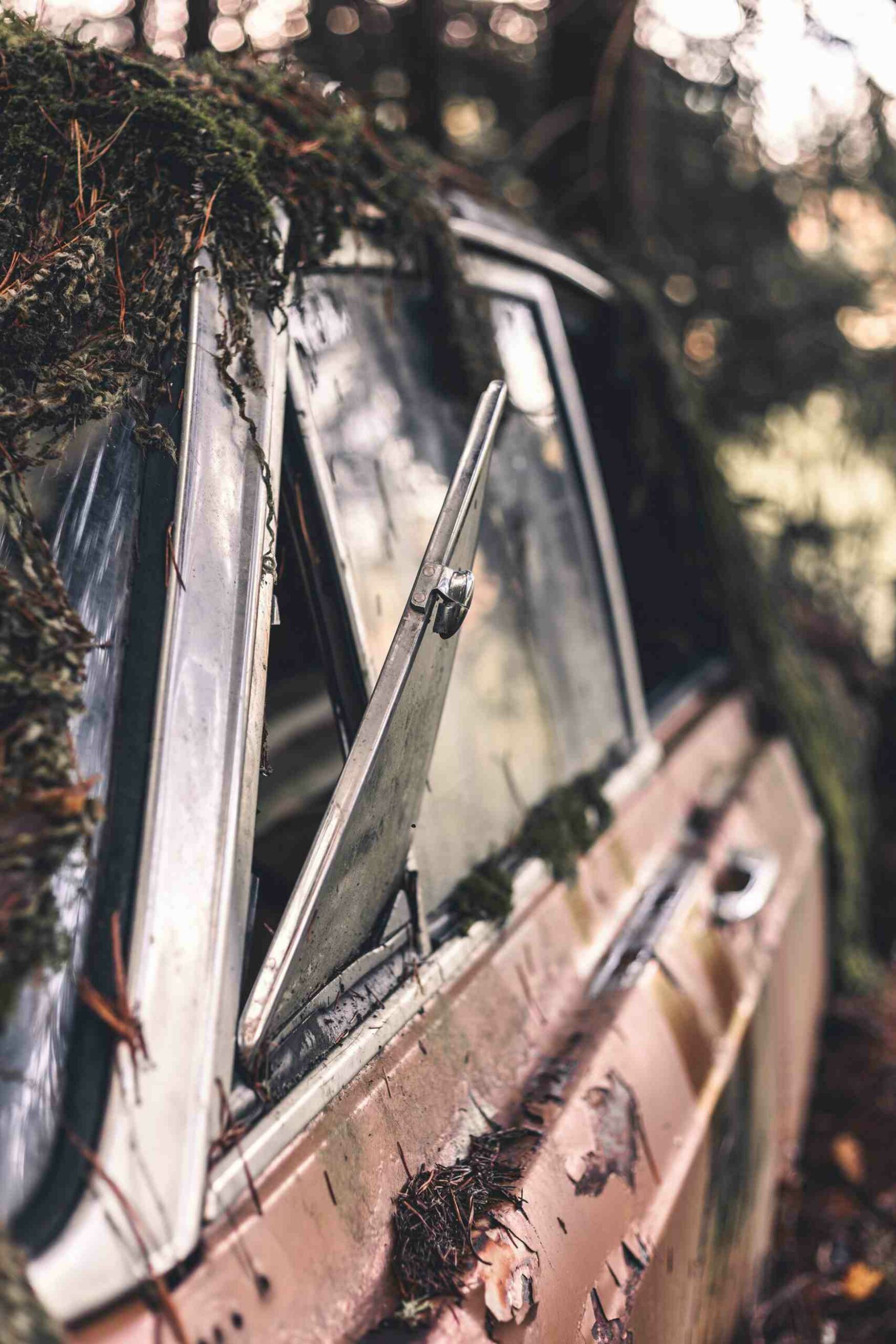 Our Junk Car Removal Process
Fast, Convenient, and Law-Compliant: At Junk B Gone, we understand that your time is precious. That's why our junk car removal process in Seattle is designed to be quick, straightforward, and fully compliant with local regulations. Here's how we ensure a smooth and efficient experience:
Contact and Consultation: Reach out to us with a simple call or online request. We'll discuss your needs and provide a preliminary estimate. This step is all about understanding your specific situation and requirements.

Scheduling a Pickup: We work around your schedule to arrange a pickup time that suits you. Our flexibility means we can often offer same-day service, ensuring that your junk car is removed at your earliest convenience.

On-Site Evaluation: Our team arrives at your location for a final assessment. We'll confirm the details and provide a final quote. This step is crucial for transparency and ensuring there are no surprises.

Efficient Removal: Once everything is agreed upon, our skilled crew will safely remove your junk car. We handle all the heavy lifting and ensure that the vehicle is removed without any hassle to you.

Eco-Friendly Disposal: We prioritize environmentally responsible practices. Your junk car will be taken to a facility where it will be processed in accordance with Seattle's environmental laws, ensuring safe disposal and recycling of parts.
Seamless and Stress-Free: Our goal is to make junk car removal a seamless and stress-free experience for you. From the first call to the final removal, we handle every step with professionalism and care, ensuring your complete satisfaction.
Why Junk B Gone is the Best Junk Removal Company in Seattle WA
It takes much more than a couple of trucks and drivers to form a quality junk removal company in Seattle, WA. Experience, commitment, and professionalism are all necessary components in creating an efficient junk removal business. Junk B Gone is Seattle's most experienced full-service junk removal expert, with nearly 30 years as members of the Seattle community. We live here. We work here. We care about the good of the community just as much as you do. Here's just some of what we can bring to your junk removal job: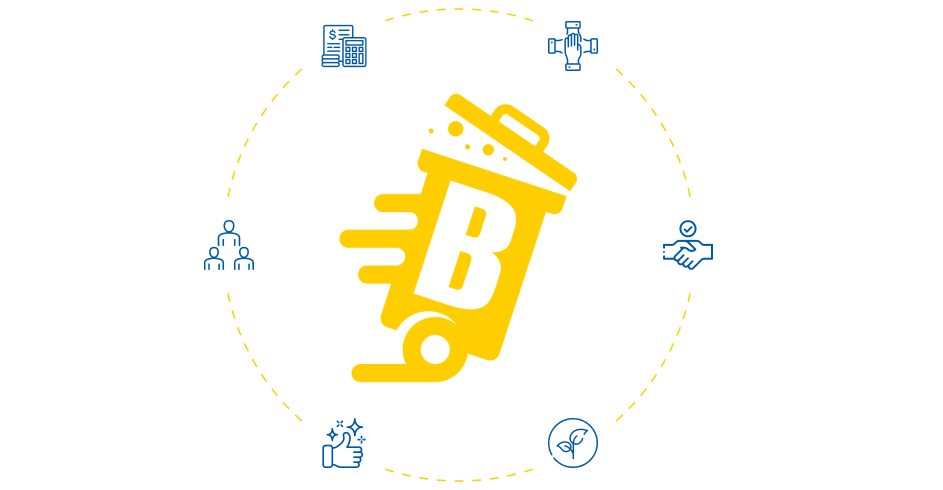 How Does Debris Removal Work?
Getting started with an debris removal with Junk B Gone Seattle is quick and easy.

Call, Text or Book Online
Call or text 206-722-4285 to set up an appointment or click here to book online and let us know what we'll be hauling.

Schedule an Appointment
We have availability Monday through Friday and are often available for same day pickup for our commercial customers.

We Haul it Away
We will load up and haul away all of the junk that needs to go and will clean up afterwards.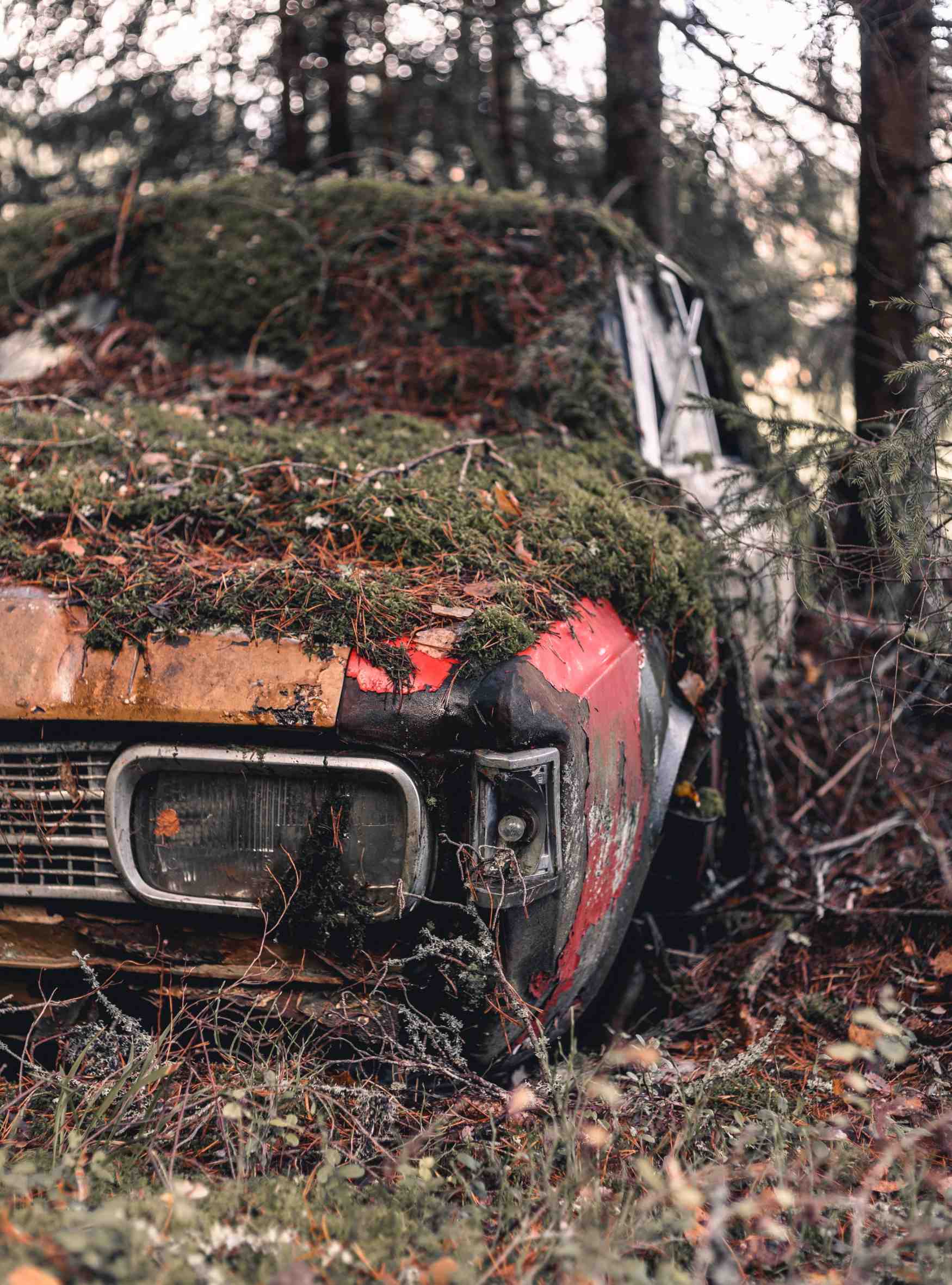 Types of Vehicles We Remove
Diverse Range, No Exceptions: At Junk B Gone, we understand that every junk vehicle has its own story and reason for removal. That's why we accept a wide range of vehicles, ensuring that no matter what type of junk vehicle you have, we can help. Here's a look at the types of vehicles we commonly remove:
Cars of All Makes and Models: Whether it's an old sedan that's seen better days or a sports car past its prime, we remove cars of any make, model, and condition.
Trucks and Vans: Got a bulky truck or a van that's no longer in use? We have the equipment and expertise to remove larger vehicles, making the process hassle-free for you.
Specialty Vehicles: From RVs to motorcycles, if you have a specialty vehicle that's taking up space, we're equipped to handle its removal.
Special Considerations: While we strive to accommodate all types of vehicles, there are a few considerations to keep in mind:
Condition of the Vehicle: We accept vehicles in various states, whether they're barely running or completely inoperable. However, the vehicle's condition may affect the removal process and pricing.
Ownership Documentation: To ensure a smooth and legal removal process, we require proof of ownership or the appropriate documentation for the vehicle.
Your One-Stop Solution: No matter the type or condition of your junk vehicle, Junk B Gone is your go-to solution in Seattle. We handle each vehicle with care and professionalism, ensuring a smooth removal process from start to finish. Let us help you reclaim your space and peace of mind.
Here's a quick list of stuff that we remove here at Junk B Gone Seattle!  Our commitment to responsible handling means that we work to donate or recycle 80% of the items we remove. Let us make junk removal easy and eco-friendly for you.
If you don't see what you'd like hauled away here – don't worry –  we'll probably take it as long as it's not hazardous.
Call or text 206-722-4285 or click here to contact us to learn more about our commercial services.
need junk removal services?
Call, Text or Schedule Online.
Frequently Asked Questions