How our team saved this Seattle home from unwanted dirt.
At Junk B Gone, we've made a name for ourselves as the go-to solution for junk removal in Seattle. But, did you know we're also experts in something a bit grittier? That's right, we specialise in dirt removal too!
Recently, we took on a project that truly showcased our efficiency and expertise in this arena. A local homeowner contacted us, overwhelmed by two truckloads worth of dirt that had piled up on their property during a landscaping revamp. They weren't sure who to turn to – after all, not every junk removal company handles earth and soil. Enter Junk B Gone. Our team arrived promptly, and within a mere two hours, the property was cleared, leaving the homeowner amazed and relieved. We were able to quickly cleared two truckloads of dirt from this Seattle home, leaving it clean, safe, and sparkling
Why Dirt Removal Matters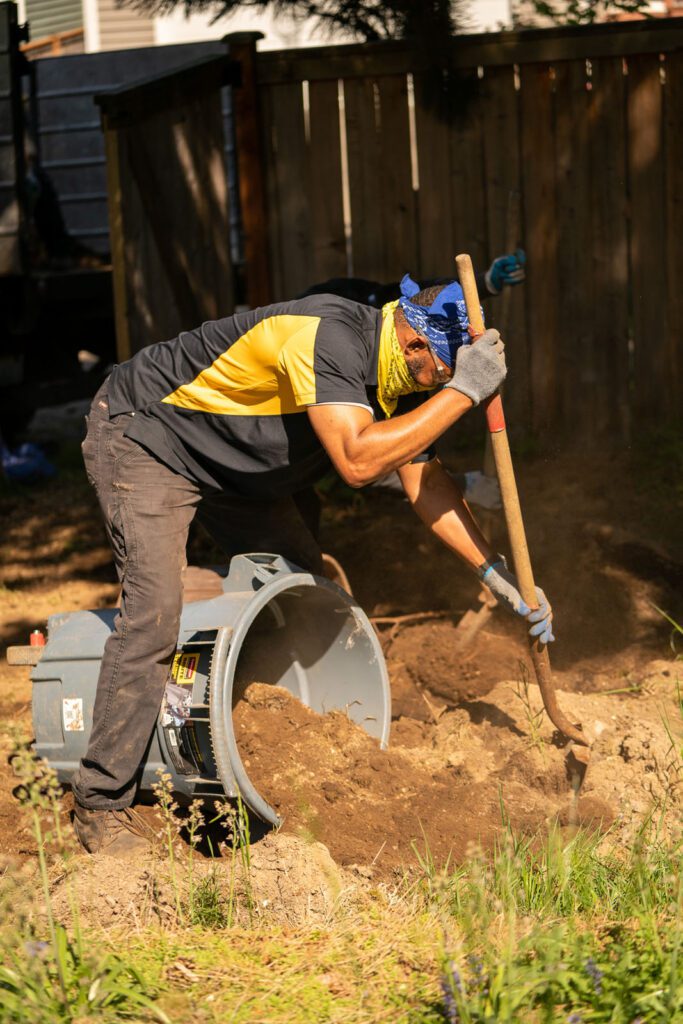 Dirt removal plays a pivotal role in maintaining and enhancing the value of a property. As a reputable junk removal company that extends its services to include dirt removal, we understand its significance.
Accumulated dirt and soil can not only mar the aesthetic appeal of a property but can also lead to a range of structural and environmental issues. When left unchecked, excess dirt can create drainage problems, destabilize foundations, and promote the growth of unwanted vegetation. Furthermore, it poses challenges for landscaping and hinders construction or renovation projects.
By offering efficient dirt removal services, we empower homeowners to address these issues proactively, ensuring their properties remain safe, attractive, and primed for various improvement projects. Whether it's clearing land for landscaping or preparing a site for construction, our dirt removal expertise contributes to the overall well-being and value of any property.
How we tackled the job
Our expert team takes pride in the meticulous and efficient manner in which we handled the dirt removal of this Seattle property. Armed with state-of-the-art equipment and a wealth of experience, our professionals started by assessing the scope of the job and strategizing the best approach.
We then carefully excavate and removed dirt, ensuring minimal disruption to the surrounding landscape or structures. Our commitment to environmental responsibility means that we dispose of the excavated dirt in an eco-friendly manner, adhering to all local regulations and guidelines. Throughout the process, our team prioritized safety and precision, delivering results that exceed our clients' expectations. Whether it's a small residential project or a large-scale commercial site, our dedicated experts consistently demonstrate their expertise in dirt removal, leaving properties cleaner, safer, and ready for whatever transformation lies ahead.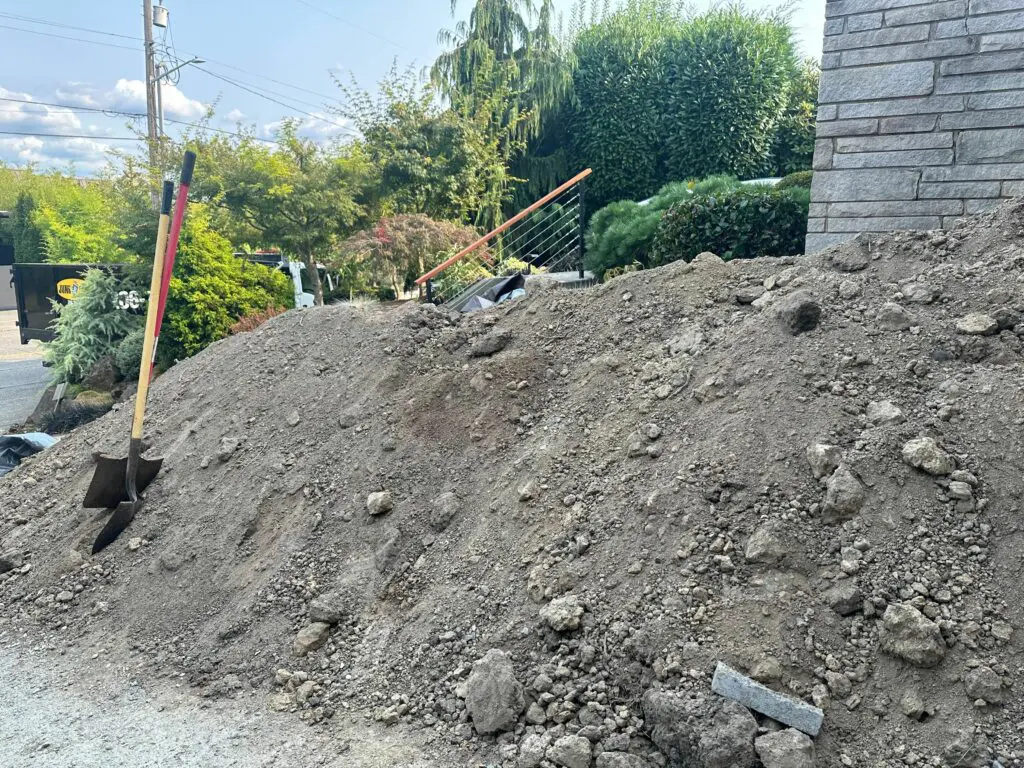 Environmental Approach
While we're experts at removal, we're also environmentally conscious. Any dirt that can be repurposed or recycled doesn't go to waste. We collaborate with local partners to ensure that the earth we remove is used beneficially elsewhere. In a city as green as Seattle, it's our little way of contributing back to the environment and community. So, not only do you get a clear property, but you also get the satisfaction of knowing you made an eco-friendly choice with Junk B Gone.
Have unwanted dirt in your home or property? Call us!
If you're in need of dirt removal in Seattle, there's no better choice than us. Our dedicated team combines unmatched expertise with cutting-edge equipment to provide a hassle-free solution for all your dirt-related needs. We understand the pivotal role that dirt plays in property maintenance and development, and we are committed to helping you achieve your goals efficiently and effectively.
Whether you have a small residential project or a large-scale commercial endeavor, our team will deliver exceptional results, leaving your property clean, safe, and ready for the next phase of your project. Don't let dirt stand in the way of your property's potential – call us today for prompt, professional, and reliable dirt removal services. Contact us.