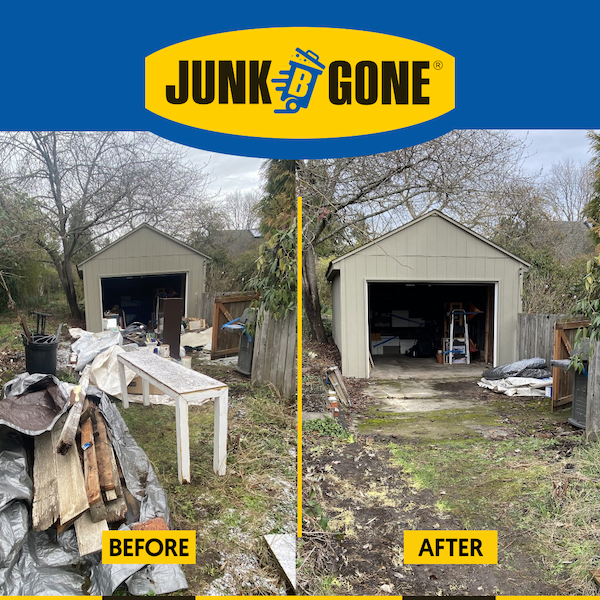 A big thank you to Lawrie Williams for leaving a five-star review about our recent visit to their home. Our crew was thrilled to tackle the junk pile in their alleyway and transform it into a clean and clutter-free space. This glowing review is a testament to the exceptional service and professionalism that Junk B Gone is known for.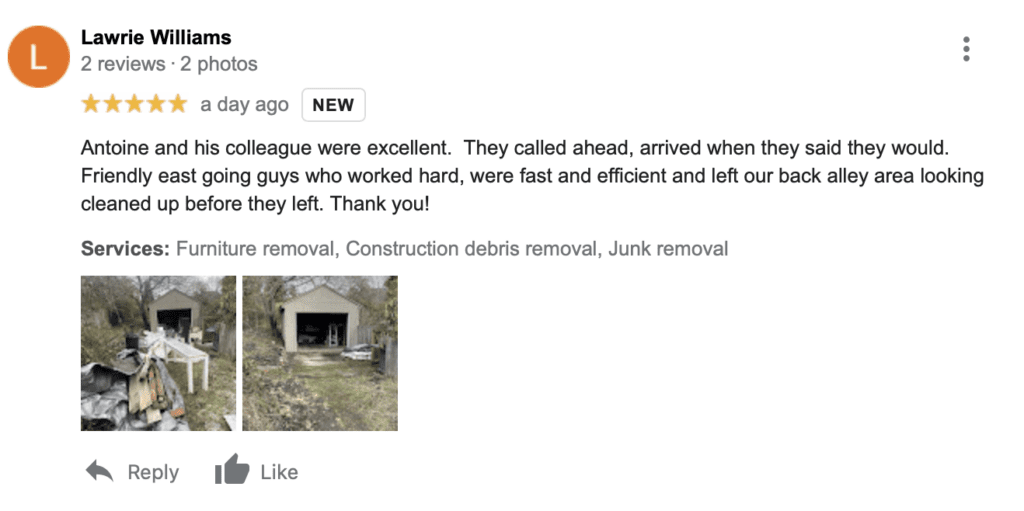 With over 30 years of experience in the junk removal industry, Junk B Gone is Seattle's most trusted and experienced full-service provider. We understand that each project is unique and requires personalized attention, which is why we offer a wide range of services to suit your needs. Whether you're looking to clean up your property, remove debris from a construction site, or get rid of old appliances, we have you covered.
At Junk B Gone, we believe in giving back to the community and doing our part to protect the environment. That's why we strive to recycle, salvage, and donate as much as possible. We want to make sure that your junk doesn't end up in a landfill, but instead finds a new home.
When you choose Junk B Gone, you can be confident that you're getting the best service at the best prices. Our team of experts is dedicated to providing a professional and reliable experience that makes a difference in pricing and service. In most cases, we're able to provide same-day service, so you can get your junk gone as quickly as possible.
If you're ready to get rid of your junk and have a clutter-free space, don't hesitate to contact Junk B Gone. Our team is here to help, and we look forward to working with you. Get in touch with us today to schedule your junk removal appointment, and experience the same exceptional service that Lawrie Williams raved about in their review.