Junk B Gone continues to make significant progress on the massive YWCA junk removal project in downtown Seattle. Our team has already taken 8-10 full truckloads of junk out of the basement and we're still going strong. Today, our crew consisting of Miguel, Jose, Luis, and Kibb was out at the YWCA, working hard to load up broken furniture and other debris, including cardboard, metal, old appliances, old cabinets, doors, and more.
As you can see in this image, the YWCA basement swimming pool has seen better days. It's now filled with storage racks, furniture, and other debris, which has taken away from its former beauty and function. But Junk B Gone is here to help! Our team is working tirelessly to clear out the pool area, so that the YWCA can commence with their upcoming remodel and renovation of the building. Our efforts will help improve the living conditions for the people who call this building their home.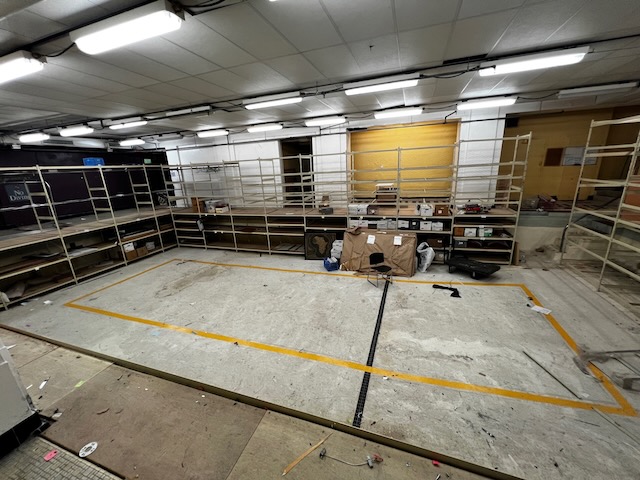 Despite the challenges of working in a busy downtown area, our team remained focused and determined to get the job done efficiently and safely. They carefully loaded the junk into the elevator, carted it through the lobby, and safely loaded it into our trucks parked on 4th Ave in Seattle. Thanks to their hard work and expertise, we're making great progress on this important project.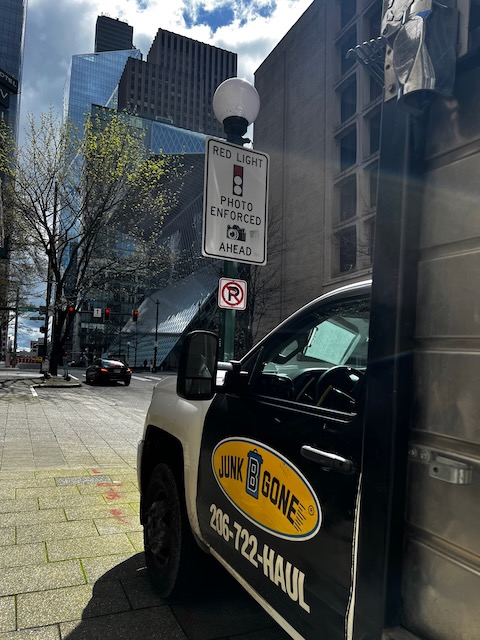 As we continue to remove the junk from the YWCA basement, we're creating a safer, cleaner, and more organized space that will benefit the residents and staff of the organization. The upcoming remodel of the building will transform it into an even better resource for the Seattle community, and we're proud to play a small role in making that happen.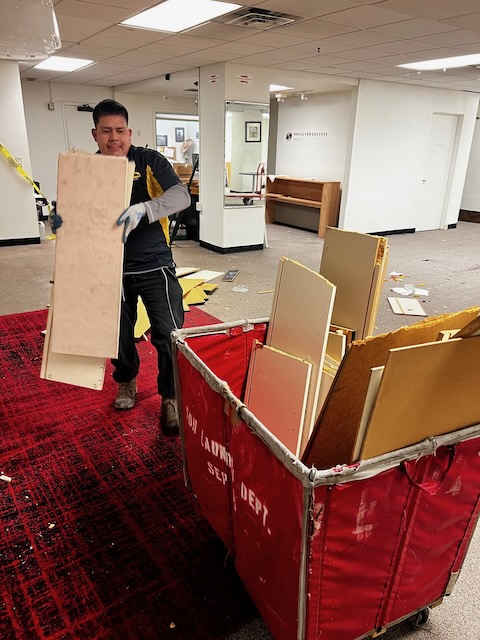 Junk B Gone is committed to providing reliable and professional junk removal services in Seattle and beyond. We understand the importance of keeping our communities clean and safe, and we take pride in our ability to help individuals and organizations like the YWCA achieve their goals. Whether you're dealing with a cluttered basement, a renovation project, or any other junk removal needs, we're here to help.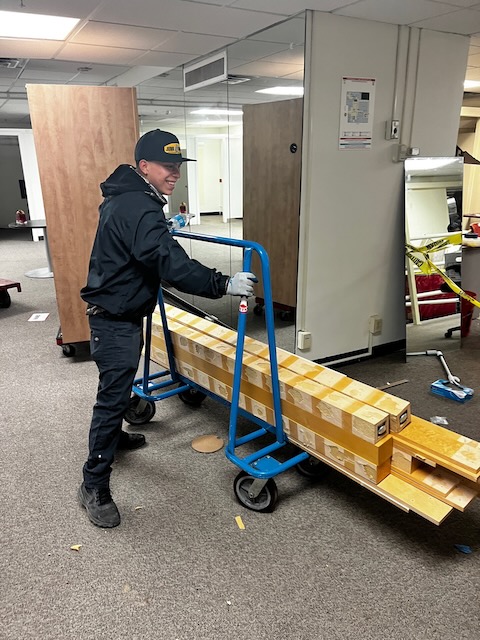 Our team is equipped with the tools, knowledge, and expertise needed to handle any junk removal project, big or small. We take a careful and systematic approach to ensure that all junk is removed safely and efficiently, without causing any damage to the surrounding area. When you work with Junk B Gone, you can rest assured that your junk removal needs are in good hands.
Stay tuned for more updates on the YWCA junk removal project as we continue to make progress. We're excited to see the transformation of the building and the positive impact it will have on the Seattle community. If you have any junk removal needs in Seattle or the surrounding areas, don't hesitate to contact us. We're always here to help you get rid of your junk quickly, safely, and professionally.