Are you tired of living or working in a space cluttered with unwanted items? It's time to regain control and create a clutter-free environment that brings peace and productivity back into your life with Seattle Junk Removal. At Junk B Gone, we specialize in professional junk removal services in Seattle, serving both residential and commercial clients. Our experienced team is here to help you clear the way for a spacious and organized space that you deserve.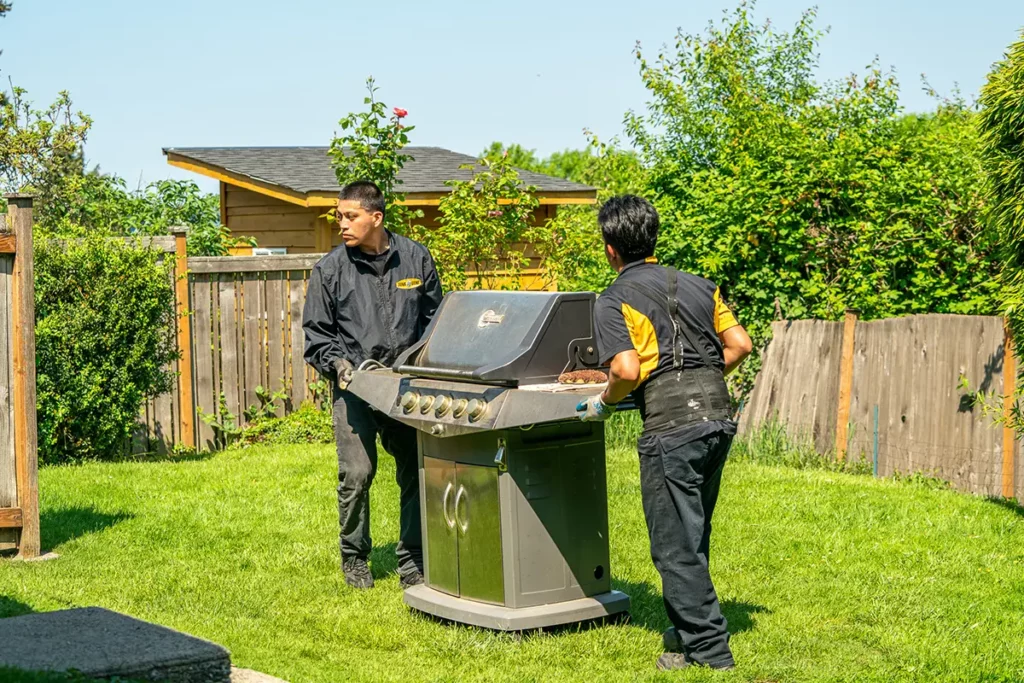 Why Choose Junk B Gone?
Affordable and transparent pricing: We offer competitive and upfront pricing, ensuring that you know the cost before we begin the job.
Customer-centric approach: Our top priority is customer satisfaction, and we strive to provide exceptional service from start to finish.
Extensive experience: With years of experience in the junk removal industry, we have the expertise to handle various types of junk and clutter.
Eco-friendly practices: We are committed to responsible disposal, recycling, and donation of items whenever possible, reducing our impact on the environment.
Prompt and reliable: We value your time and aim to complete the junk removal efficiently and on schedule.
Our Seattle Junk Removal Services:
Residential junk removal: Clear out your basement, attic, garage, or any other area of your home. Create a clutter-free living space that promotes relaxation and organization.
Commercial junk removal: Streamline your business operations by eliminating unwanted items, old equipment, or office furniture. Optimize your workspace for enhanced productivity.
Benefits of Professional Junk Removal:
Increased space and functionality: Say goodbye to the clutter and enjoy a spacious environment that allows for better movement and utilization of your space.
Improved aesthetics: Clearing out unwanted items can transform the look and feel of your home or office, enhancing its overall appeal.
Reduced stress: Eliminating clutter can have a positive impact on your mental well-being, promoting a sense of calm and relaxation.
Time-saving: Our professional team will handle all the heavy lifting and disposal, saving you time and effort.
Environmentally responsible: We prioritize eco-friendly practices, ensuring that items are disposed of properly and recycled whenever possible.
Susan Ward, one of our satisfied customers, had this to say about her experience with Junk B Gone: "They came quickly to review my items, and I feel like the price was totally fair. They hauled a lot! Thank you for your help!"
Ready to reclaim your space and experience the benefits of professional junk removal?
Schedule your appointment with Junk B Gone today! Contact us at 253-722-4285, click here to schedule an appointment on our website, or simply text us at the same number. Let us help you create a clutter-free and organized environment that aligns with your lifestyle and goals.
Remember, a clutter-free space leads to a clutter-free mind. Take the first step towards a more organized and enjoyable living or working space with Junk B Gone.