Moving to a new home in Seattle can be both exciting and stressful, especially when you have to deal with an old, unwanted mattress. You might be wondering, What should I do with my old mattress when moving? This is a common dilemma for many people preparing for a move. However, getting rid of an old mattress responsibly doesn't have to be complicated.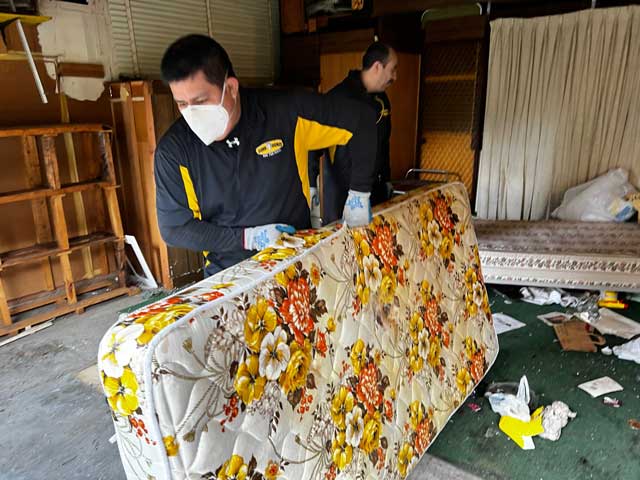 Why Should You Dispose of Your Old Mattress Responsibly?
Before we dive into the 'how', let's address the 'why'. Mattresses are large, bulky, and not easily broken down in landfills. The components of a mattress, such as the springs, foam, and fabric, can be repurposed or recycled, making it an environmental faux pas to simply throw it away. Also, many cities, including Seattle, have rules and regulations against illegal dumping, which could result in fines.
Easy Options for Old Mattress Disposal When Moving in Seattle
Donation: Believe it or not, your old mattress can be someone's new bed. Many charitable organizations accept gently used mattresses. You can donate your old mattress when moving to someone in need.
Recycling: Another eco-friendly option for disposing of your old mattress when moving is to recycle it. Almost 90% of a mattress's components can be recycled. In Seattle, you can leverage the services of companies like Junk B Gone who will pick up your old mattress and ensure it is responsibly recycled.
Mattress Disposal services: If your mattress is too worn out to donate or recycle, hiring a professional mattress disposal service can be a good option. Services like Junk B Gone offer hassle-free pickup and disposal, making your move less stressful.
Sell or Give away online: Online platforms like Craigslist, Facebook Marketplace, or OfferUp can be useful avenues to get rid of your old mattress. You might be able to find someone who needs it, or a collector who takes care of disposal or recycling.
Tips to Consider while Getting Rid of Your Old Mattress During a Move
When planning a move, it's important to factor in the disposal of large items like mattresses. Not only will this lighten your load, but it's also a great opportunity to upgrade or get rid of a mattress that's past its prime. Here are some key considerations to keep in mind when getting rid of your old mattress during a move:
Plan Ahead: Mattress disposal isn't something you can usually handle at the last minute, especially if you're hoping to recycle or donate. Start researching your options in advance to ensure you have plenty of time to arrange pickup or drop-off.
Consider the Condition: The condition of your mattress will dictate your disposal options. If it's still in good shape, you might be able to sell it or donate it to a local charity. If it's not, recycling is a great option. If it's infested with bed bugs or otherwise unsanitary, it may need to be discarded.
Know the Rules: It's important to be aware of the rules for mattress disposal in Seattle. Dumping a mattress on the curb may seem like the easiest route, but it's illegal and could result in a fine.
Contact a Professional Removal Service: For hassle-free mattress disposal, contact a professional junk removal service like Junk B Gone. We'll handle the heavy lifting and ensure your mattress is disposed of responsibly, leaving you more time to focus on your move.
Think Green: Most components of a mattress can be recycled, so consider eco-friendly disposal options. By recycling your old mattress, you're reducing landfill waste and making a positive environmental impact.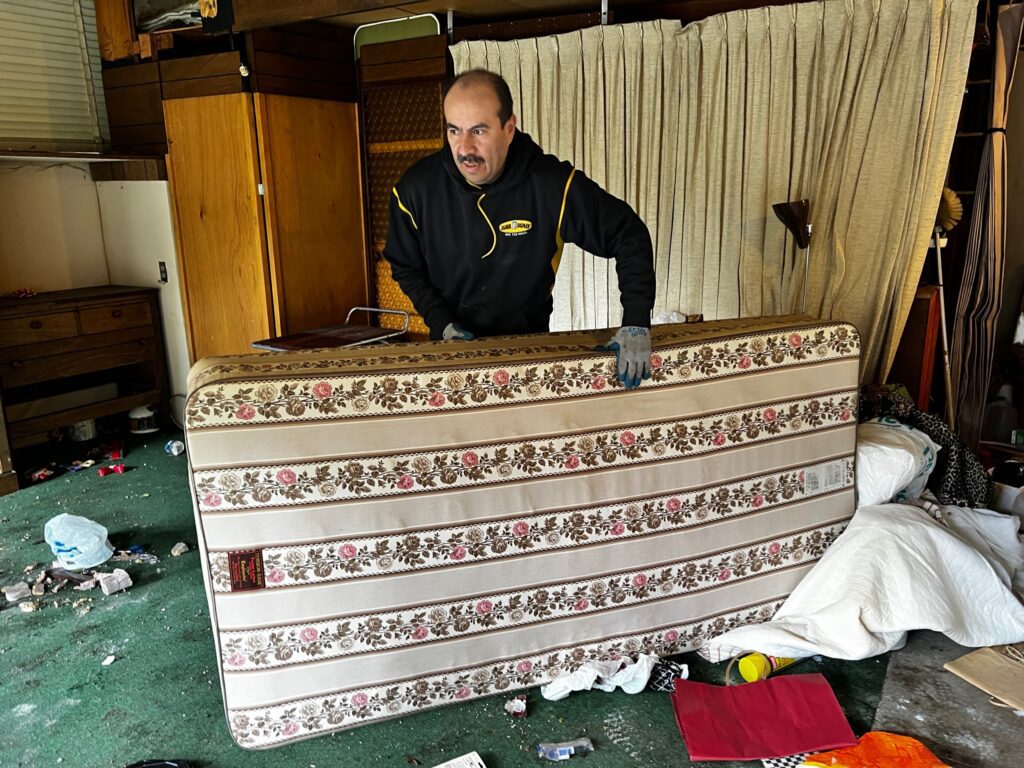 Dispose of Old Mattress with Junk B Gone
If you're unsure about the best way to dispose of your old mattress when moving, it's best to seek professional help. At Junk B Gone, we provide responsible, eco-friendly mattress disposal services in Seattle that adhere to city regulations. Contact us today or click on the button to schedule your appointment!
Whether you're moving to another location in Seattle or across state lines, you now have several options to dispose of your old mattress responsibly. Remember, the choice you make can have a significant impact on the environment, so choose wisely. Happy moving!