We're excited to announce that we've taken on a huge project in Seattle – cleaning out the basement of the YWCA downtown Seattle. This is no small feat, as we anticipate many truckloads of junk that need to be removed in order to make way for a remodel and renovation of the building. Our team is up for the challenge, and we're eager to share our progress with you in a series of blog posts over the next couple of weeks as we complete this project.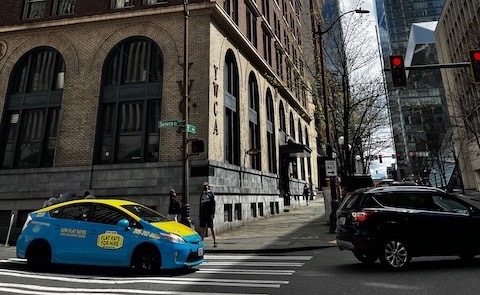 The YWCA Seneca location has a long and rich history of serving the Seattle community. Founded in 1894, the organization has been dedicated to empowering women and promoting social justice for over a century. Today, the Seneca location serves as a hub for a variety of programs and services that support women, children, and families in the area. In addition to providing safe and affordable housing, the YWCA offers job training, counseling, and other resources to help individuals achieve their goals and overcome challenges. The upcoming remodel of the YWCA basement will further enhance the building's ability to serve the community and continue its legacy of making a positive impact in Seattle.
As a leading junk removal company in Seattle, Junk B Gone has seen it all when it comes to cluttered and disorganized spaces. However, the basement of the YWCA was a whole new level! They even have an indoor pool in the basement that was turned into a storage space with three level racks built inside of the pool – all of which had to go! The space was filled with all sorts of odds and ends – old furniture, broken electronics, piles of paper, and more. We knew that this was going to be a big job, but we were ready to tackle it head-on.
As you can see from the before photos, the YWCA basement was filled to the brim with junk. Our team had to carefully navigate around the clutter in order to begin removing items. We sorted everything into different categories – items that could be recycled, items that could be donated, and items that needed to be disposed of.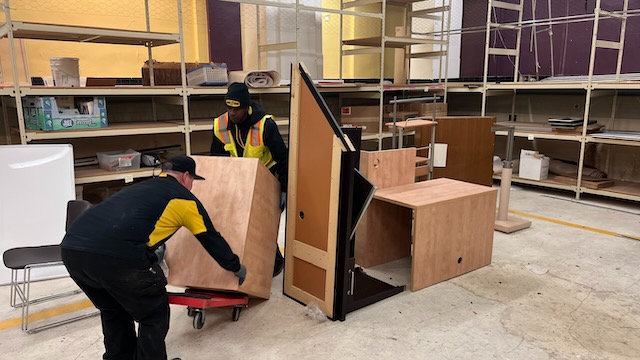 One of the biggest challenges of the YWCA basement junk removal project in downtown was the logistics of getting the junk out of the building. Because the junk was all located in the basement, our team had to park their trucks on the street and then use the building's elevators to transport the junk to the ground level. This meant carefully navigating around corners and through tight spaces, all while carrying heavy items. Despite these challenges, our team remained focused and determined to get the job done efficiently and safely. Thanks to their expertise and attention to detail, we were able to successfully remove all of the junk from the basement, making way for a cleaner, safer, and more organized space.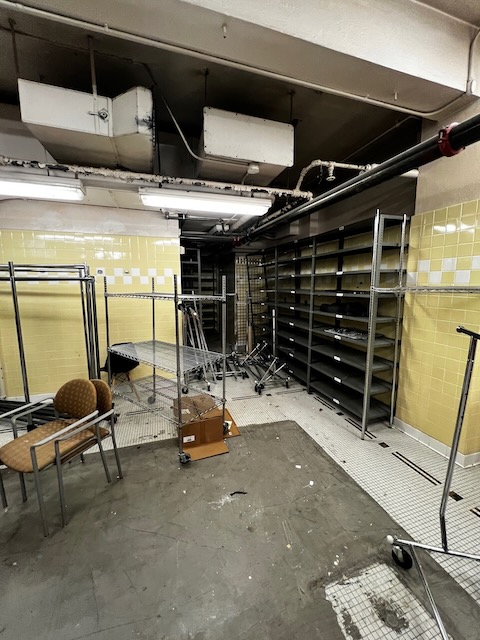 Another challenge of this project was disposing of all of the junk in an environmentally friendly way. We are committed to sustainability, and we always try to recycle or donate items whenever possible. We think we'll be able to donate a good deal of the stuff in the basement and recycle a whole lot more.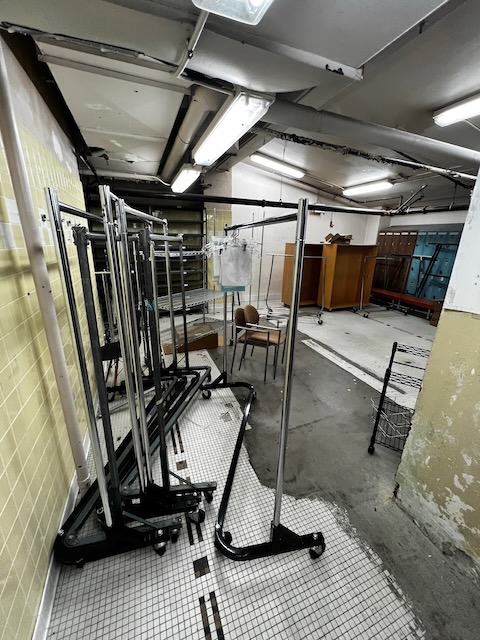 As we continue to work on this project, we'll be sharing more updates and progress photos with you. We're excited to see the transformation that takes place as we clear out the clutter and make way for an upcoming renovation. By removing all of the junk from the YWCA basement, Junk B Gone is helping the organization get ready for an upcoming remodel that will benefit the people who live there. The YWCA is a vital resource for individuals and families in the Seattle area, providing safe and affordable housing to those in need. However, the basement clutter had become a hindrance to the building's overall functionality and safety. By clearing out the junk, we're making way for a more efficient and organized space that will be better suited for the needs of the residents. The upcoming remodel will transform the YWCA into an even better resource for the community, and we're proud to play a small role in making that happen.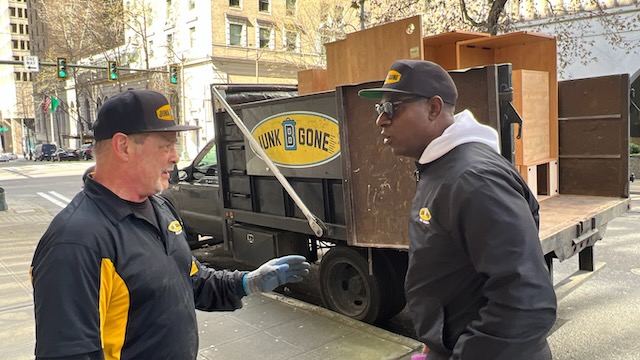 If you're in need of junk removal services in Seattle, look no further than Junk B Gone. We're a locally-owned and operated company that is dedicated to providing top-notch service to our customers. Whether you need help clearing out a small space or a large commercial building, we've got you covered. Contact us today to learn more about our services and to get a free quote.