Junk B Gone is not just a junk removal company – we also specialize in yard waste removal in Seattle and surrounding areas. Recently, we had the opportunity to demonstrate our efficiency and customer service in a project for Erica Collis, who needed help with a significant amount of yard waste.
The Task at Hand: Juniper Bush Removal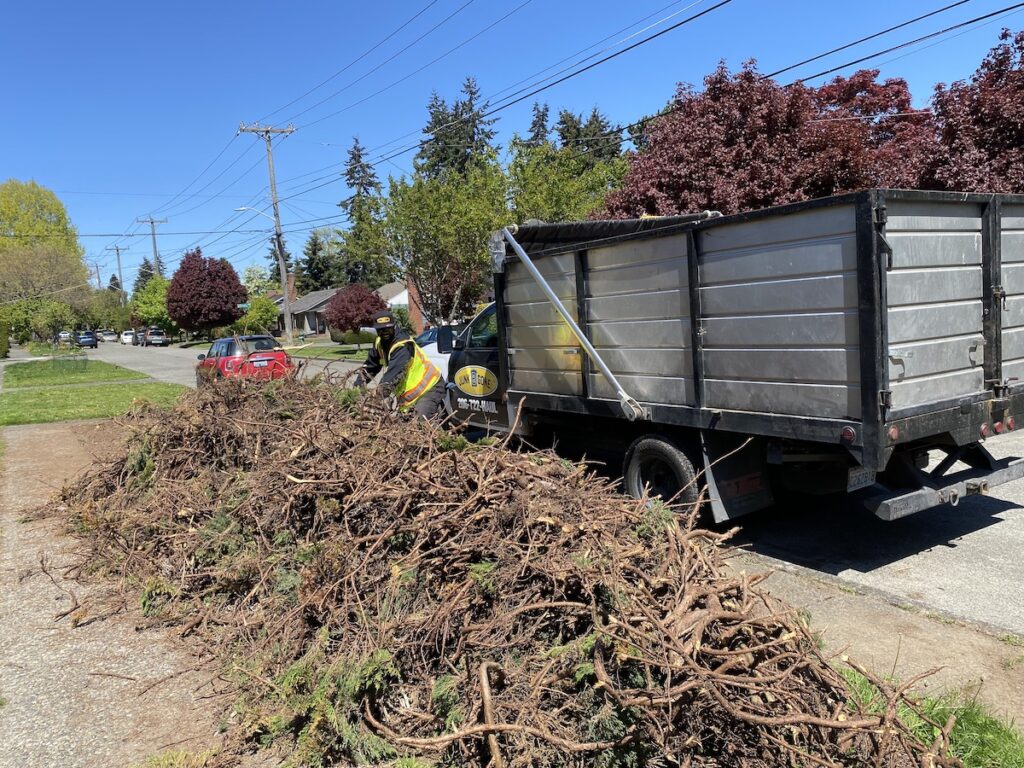 Erica had recently removed a large quantity of juniper bushes from her front lawn, resulting in a substantial pile of yard debris. She needed a reliable and efficient Seattle yard waste removal service to clear her property as quickly as possible.
Efficient and Timely Yard Waste Removal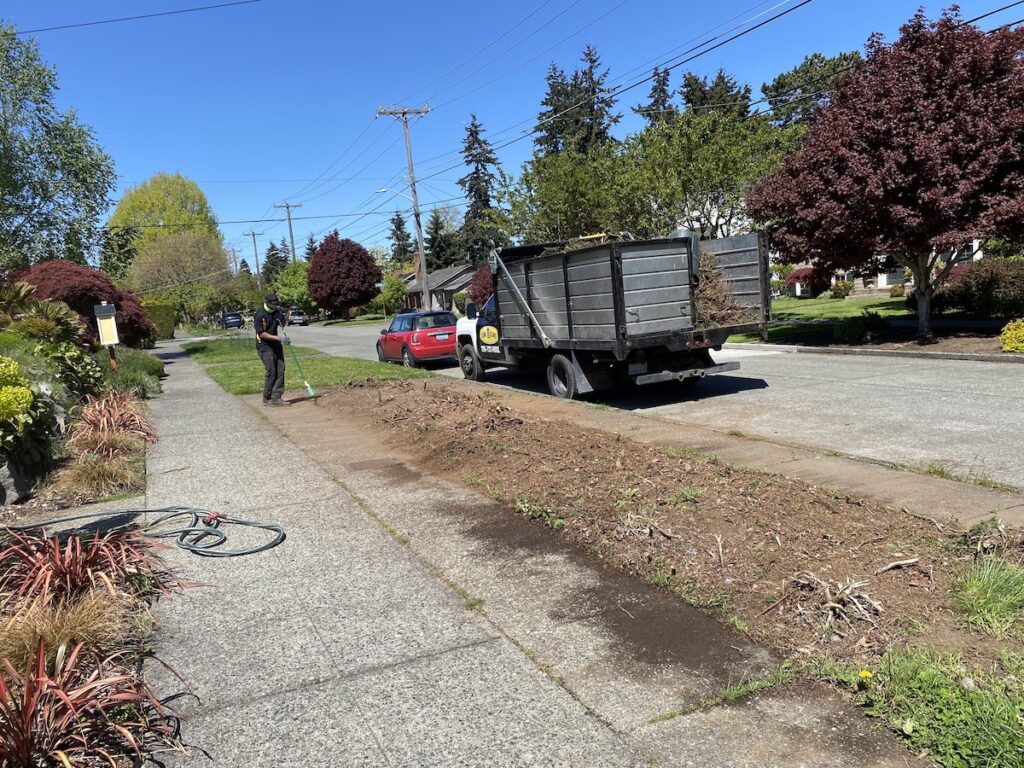 Our team, led by Luther and Luis, arrived on time and got to work. Within an hour, Erica's front lawn was completely clear of the juniper bush debris. This rapid response and efficient service are what make Junk B Gone a trusted choice for yard waste removal in Seattle.
Satisfied Customers: Our Top Priority
Erica was delighted with the swift and professional service provided by Junk B Gone. In her own words, "Luther and Luis were on time, efficient, and a pleasure to work with. I had a very easy time scheduling a time slot that fit my inconsistent work schedule." This 5-star review demonstrates our commitment to customer satisfaction.
Schedule Your Yard Waste Removal Today
Whether you're tackling a home landscaping project or managing a large property, Junk B Gone is your trusted partner for yard waste removal. We handle everything from grass clippings and leaves to large branches and stumps. Click here to schedule an appointment, call us at 253-722-4285, or text the same number.
Your Trusted Partner in Seattle Yard Waste Removal
At Junk B Gone, we understand that yard waste removal is a crucial part of maintaining the beauty and value of your property. We're committed to providing efficient, professional, and environmentally friendly services to our clients in Seattle and beyond. Get in touch with us today and let us help you keep your property clean and beautiful.