Yard waste disposal may seem like a straightforward task—simply gather your leaves, branches, and grass clippings and get rid of them, right? However, the reality is that improper yard waste disposal can have negative environmental and even legal consequences. In this blog post, we'll explore five common mistakes people make when disposing of yard waste and how you can avoid them.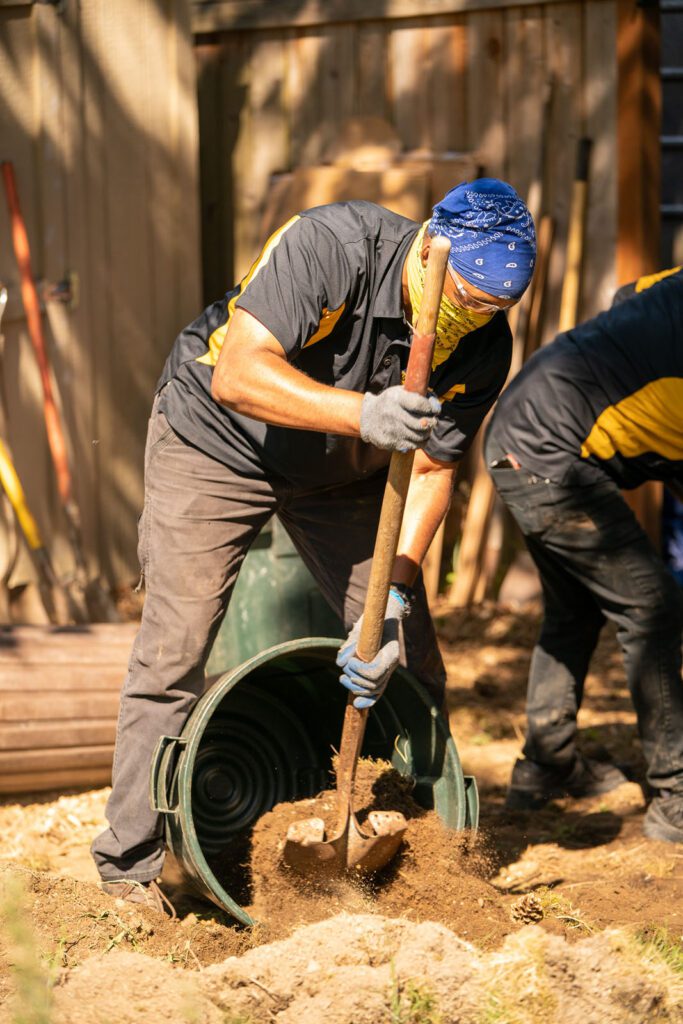 Mistake 1: Mixing Yard Waste with Regular Trash
The Problem:
Many people make the mistake of throwing their yard waste in with their regular household trash. This not only takes up valuable landfill space but also contributes to the production of methane, a potent greenhouse gas.
The Solution:
Always separate your yard waste from your regular trash. Many cities, including Seattle, offer separate yard waste collection services. Utilize these services to ensure your yard waste is composted or recycled appropriately.
Mistake 2: Burning Yard Waste
The Problem:
Burning yard waste may seem like a quick way to get rid of it, but this method is harmful to both the environment and your health. Burning releases pollutants into the air and can be a fire hazard.
The Solution:
Instead of burning, consider composting your yard waste or using a professional yard waste removal service. These methods are not only safer but also more environmentally friendly.
Mistake 3: Incorrect Composting Techniques
The Problem:
Composting is a great way to recycle yard waste, but many people make mistakes like incorrect layering or adding inappropriate items like meat or dairy.
The Solution:
Educate yourself on proper composting techniques. Make sure to balance 'greens' like grass clippings with 'browns' like leaves and to turn your compost pile regularly. The EPA's guide on composting can be a helpful resource.
Mistake 4: Ignoring Local Regulations
The Problem:
Every city has its own set of rules and regulations for yard waste disposal. Ignoring these can result in fines and legal issues.
The Solution:
Always check your local regulations before disposing of yard waste. In Seattle, for example, certain types of wood must be treated before disposal. Make sure you're in compliance to avoid any legal hassles. Seattle's waste management guidelines offer more details.
Mistake 5: Not Recycling or Donating Usable Items
The Problem:
Some yard waste items, like untreated wood or certain plants, can be recycled or even donated. Throwing these away is a missed opportunity to reduce waste.
The Solution:
Look for local recycling centers or donation options for your yard waste. Many organizations will gladly take usable items off your hands, reducing your environmental impact.
Proper yard waste disposal is more than just a chore; it's a responsibility we all share to protect our environment. By being mindful of these common mistakes, you can contribute to a more sustainable future.
If you're looking for a hassle-free, eco-friendly way to dispose of your yard waste, consider using a professional service. Contact us today for a free quote and take the first step towards responsible yard waste management.