Are you a resident or business owner in Kirkland struggling with clutter?
The importance of maintaining a clean and clutter-free environment cannot be overstated. With our lives becoming increasingly busy, managing junk removal can be a daunting task. That's where Junk B Gone comes in, providing reliable and efficient junk removal services tailored specifically for the Kirkland community.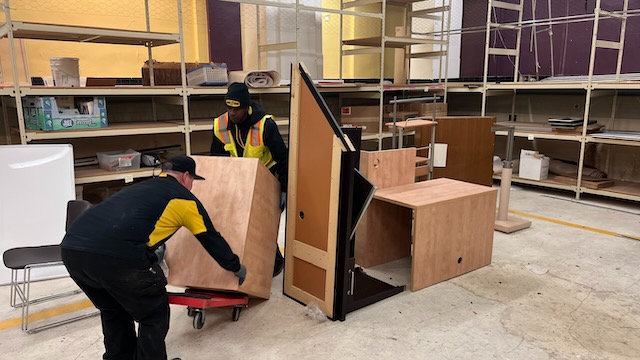 Our services can help you regain control over your space, simplifying your environment and making it more conducive for living or conducting business. We understand that each situation is unique; some require a simple pickup, while others necessitate a full-scale cleanout. No matter the scope of your junk problem, Junk B Gone is committed to solving it, offering comprehensive services to cover all your needs.
Our efficient junk removal services in Kirkland offer a hassle-free solution for dealing with various items, including but not limited to:
As a professional junk removal company, we also provide valuable tips to help you declutter your space and maintain it. For instance, it's essential to regularly sort through your items, distinguishing between what you need and what you don't. Doing this in small, manageable steps can make the process less overwhelming. Additionally, utilizing storage solutions and maximizing vertical space can help keep your space tidy.
Junk B Gone prides itself on reliability. We respect your time and ensure our team is always punctual. We understand that Kirkland residents and business owners have hectic schedules, and our goal is to minimize disruption while maximizing efficiency.
Our before and after photographs from previous projects illustrate the transformations we bring about in homes and businesses across Kirkland. From overfilled garages to cluttered offices, we've seen it all, and we've effectively handled it all. Check out our photos to see the difference Junk B Gone can make.
Choosing Junk B Gone in Kirkland for your junk removal needs ensures that you're opting for a trusted, reliable, and efficient service. We strive to make the process as straightforward and stress-free as possible for you. Don't let the clutter overwhelm you; simplify your space with Junk B Gone. Call or text us at 206-722-4285 or click here to schedule online.