Your trusted partner for junk removal in Montlake, delivering eco-friendly disposal solutions for a clutter-free lifestyle.

Quick and helpful, they skillfully removed our large sofa and were very friendly and professional.

Scott is the best!! Been using his services since 2015, as a maintenance supervisor we used them at Seavest. Then I brought him with me to other locations and my house. Top notch! I wouldn't call anyone else. Brian.
Free Onsite Quotes
No Hidden Fees
Friendly, Professional Team
We do the heaving lifting!
Environmentally Friendly
Disposal Methods
Unparalleled Junk Removal Services in Montlake
Welcome to Junk B Gone, your reliable source for premier junk removal in Montlake. We offer a comprehensive suite of services that address all your junk disposal needs, whether you are a homeowner, a business, or an organization in the Montlake area. Our team is dedicated to transforming your clutter-filled spaces into clean, usable areas while adhering to eco-friendly disposal practices.
Our Montlake junk removal services cover a broad spectrum of items – from everyday household junk to large, unwieldy items such as furniture and appliances. We even tackle more significant challenges like estate cleanouts, construction debris, and more. We understand how clutter can impact your living or working environment, and we're here to help restore harmony and order.
At Junk B Gone, our mission goes beyond merely removing your unwanted items. We are driven by a deep commitment to responsible and sustainable practices, aiming to minimize our impact on local landfills. By focusing on recycling, repurposing, and donating usable items, we ensure our operations align with the green living ethos prevalent in Montlake. Experience the ease and peace of mind that comes with hiring a professional junk removal service in Montlake, dedicated not just to customer satisfaction but also to environmental responsibility.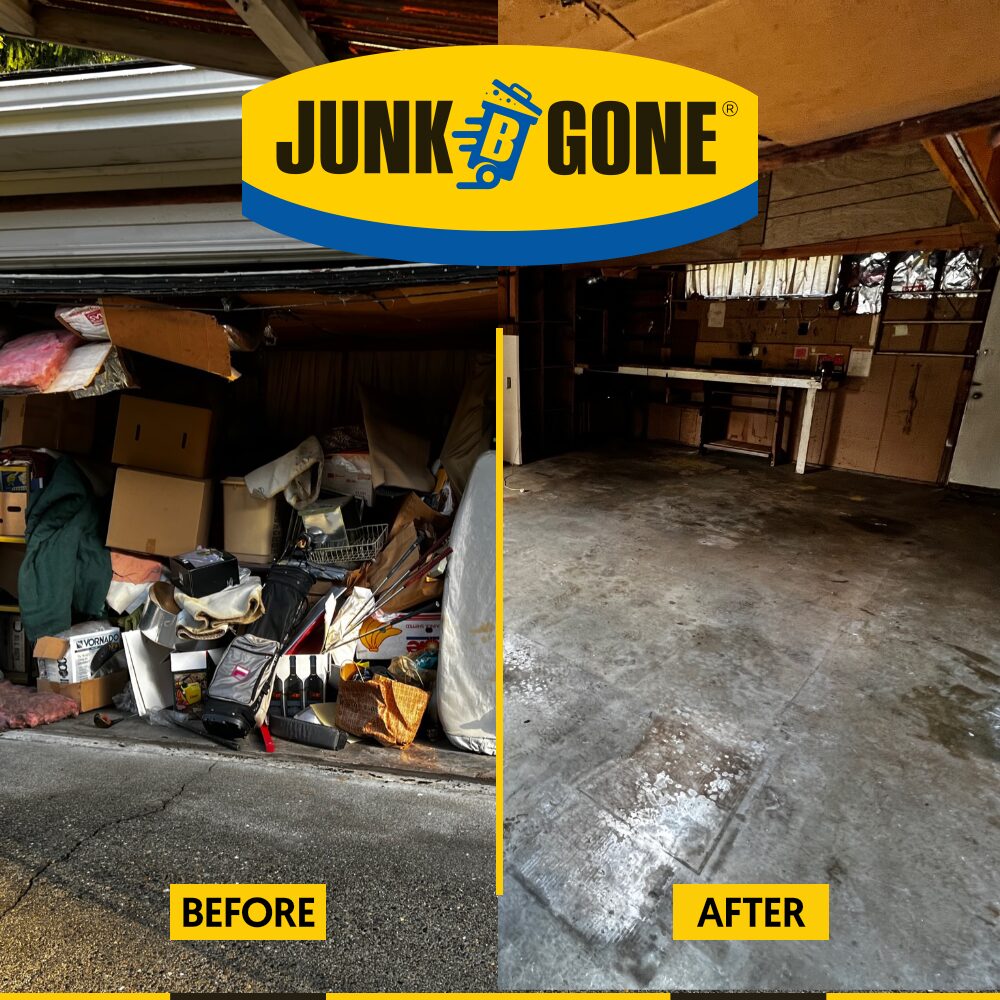 Need junk removed?
Call, text or schedule online.
How Much Does Junk Removal Typically Cost?
What does junk removal in Montlake cost?
Deciphering the cost of junk removal in Montlake is a nuanced process as it is primarily dependent on the volume, type, and complexity of the items to be hauled away. At Junk B Gone, we're committed to providing affordable, transparent pricing without compromising on the quality of our services. Our junk removal services are tailored to meet your specific needs, ensuring you pay for what you need removed, and nothing more.
Our pricing model takes into account several factors such as the size and weight of the junk, the labor required for its removal, the disposal fees, and the distance to be traveled for the job. For bulkier items or extensive cleanouts, the cost might be higher due to the increased labor and disposal costs. However, rest assured, we offer competitive pricing and provide upfront estimates to keep you informed every step of the way. We understand the unique needs of our Montlake customers and strive to deliver value for money with every junk removal job we undertake.
Click the Request a Quote button below to get a free, no obligation on site assessment of your junk removal project.  We'll show up on site, assess your project and if you approve of our price we'll remove right then.  If not, our crew will simply move onto their next job.
What Makes Junk B Gone's Junk Removal Services in Montlake So Effective?
Top-tier Junk Removal Services in Montlake
When it comes to efficient junk removal in Montlake, Junk B Gone has mastered the art of streamlining the process. We understand that our clients are looking for a hassle-free, comprehensive service that takes care of their unwanted items swiftly and with minimal disruption. Our well-trained teams are adept at handling junk of all shapes and sizes, ensuring speedy and proficient service at all times.
Our effectiveness lies in our systematic approach. From the moment you contact us, we take into account all the variables of the job, planning meticulously for smooth operations. We factor in the type of junk, the quantity, the logistics of removal, and the necessary disposal methods. This attention to detail allows us to execute our duties swiftly, without compromising on the quality of our services.
The strength of Junk B Gone in Montlake also lies in our flexibility. We recognize that every junk removal situation is unique, necessitating a tailored approach. Whether it's a single bulky item or an entire property cleanout, we adjust our services to suit your specific needs. Our priority is to deliver the most convenient, stress-free junk removal experience possible.
Moreover, our commitment to environmental sustainability sets us apart. We sort through the junk to identify items that can be donated, recycled, or repurposed, thereby reducing landfill waste. In Montlake, we partner with local charities and recycling centers to ensure that as many items as possible are given a new lease on life or disposed of responsibly. This environmentally-conscious practice enables us to provide an efficient service that is also mindful of our impact on the planet.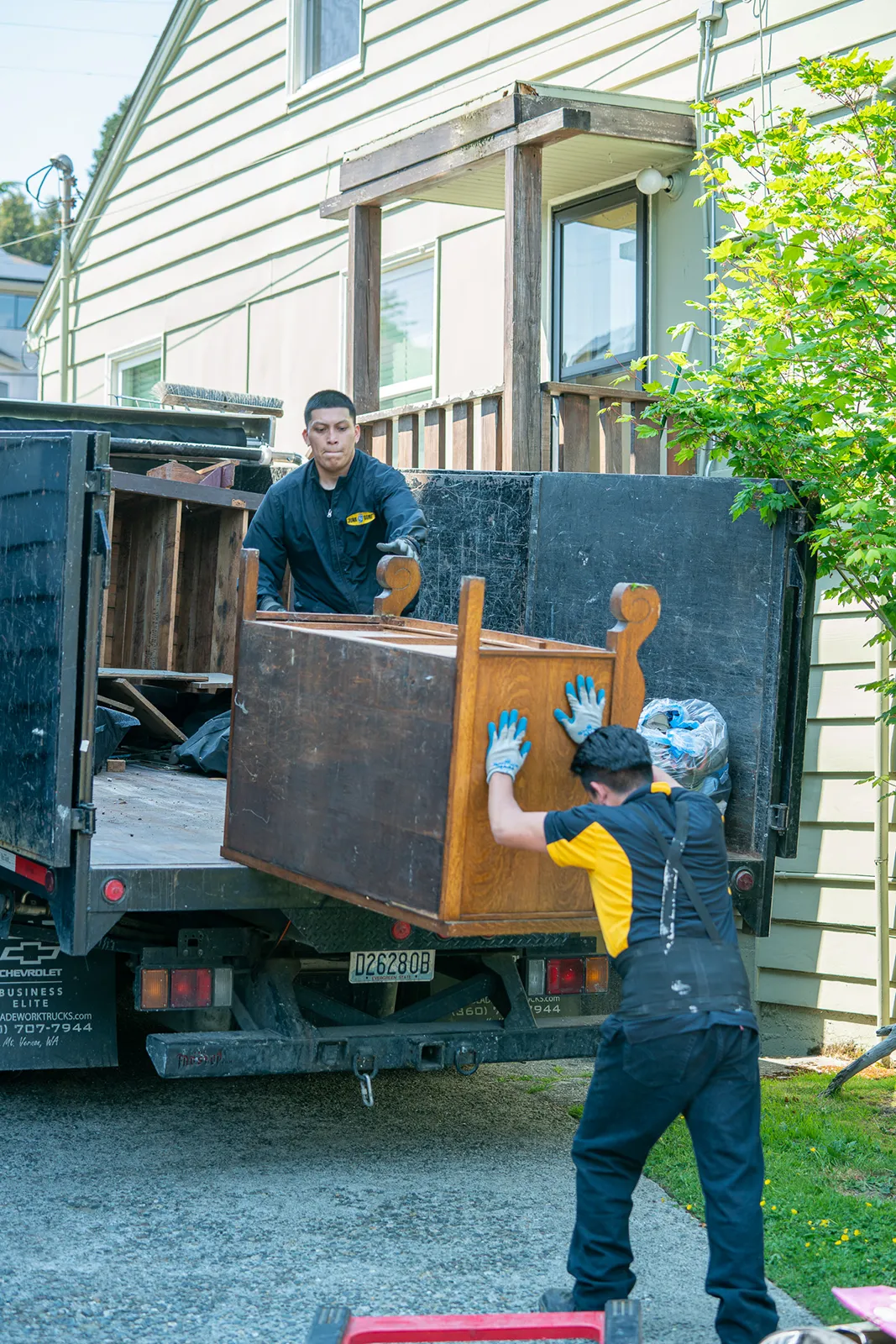 What are Junk B Gone's Montlake Junk Removal Services?
So are you ready to find out the great offers Junk B Gone has for you in terms of junk removal services in Montlake? Here is a list:
Office and Business Waste
Household Items and Trash
Don't see what you need removed?
No worries give us a
call 206-722-4285
and we can help.
What Does Junk B Gone Do with the Junk?
At Junk B Gone, our handling of discarded items in Montlake is governed by environmentally responsible practices. When we collect your clutter, our primary objective is to reduce what ends up in landfills, thus mitigating our ecological impact. Our dedicated team meticulously sorts through the gathered items to distinguish those that can be salvaged, recycled, or given away.
Items that can still be utilized are redirected towards local Montlake donation centers and charities, allowing them to serve a new purpose and aiding those who need them. Recyclable materials are, on the other hand, sent to suitable recycling facilities, ensuring they are reprocessed and reincorporated into the manufacturing cycle. By staying true to these responsible practices, Junk B Gone doesn't just offer top-tier Montlake junk removal services but also plays a constructive role in benefiting the local community and environment.
Furthermore, we understand the importance of customer satisfaction. With our efficient, prompt, and friendly service, we've built a strong reputation among our Montlake clients. We value your time and comfort, hence we aim to provide you with a seamless and stress-free junk removal experience. Rest assured that with Junk B Gone, your junk removal needs are in reliable, responsible hands.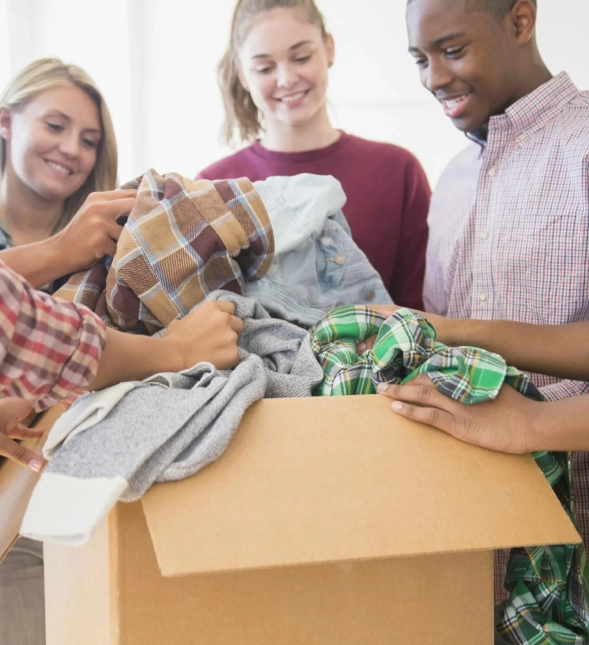 How Does Junk Removal Work?
Whether you have a few items that need removing or a full office clean out, Junk B Gone is the
Montlake Junk Removal Company for the job!  We have an experienced team ready to serve you!

Call or Book Online
All you have to do is give us a call to
set up an appointment and let us
know what we'll be hauling

Schedule an Appointment
Before we arrive, you'll move your junk to an
easily accessible area where it's reachable
from our truck. That's it!

We Haul It Away
We load it up and haul it off, so you
don't have to look at it anymore
Junk Removal & Pick-up Services in Montlake
Junk removal Montlake WA Zip Codes
Why Junk B Gone is the Best Junk Removal Company in Montlake?
Just having a couple of trucks or drivers isn't enough to do a quality junk removal job in Montlake, WA. The components necessary in creating an efficient junk removal business include experience, commitment, and professionalism. We, at Junk B Gone, have all the qualities required for the most experienced full-service junk removal, being a member of the Montlake community for nearly 30 years. We live here. We work here. We care about the benefit of the community just as much as you do. Here are just a few of the services we bring to you when you call us for a junk removal job: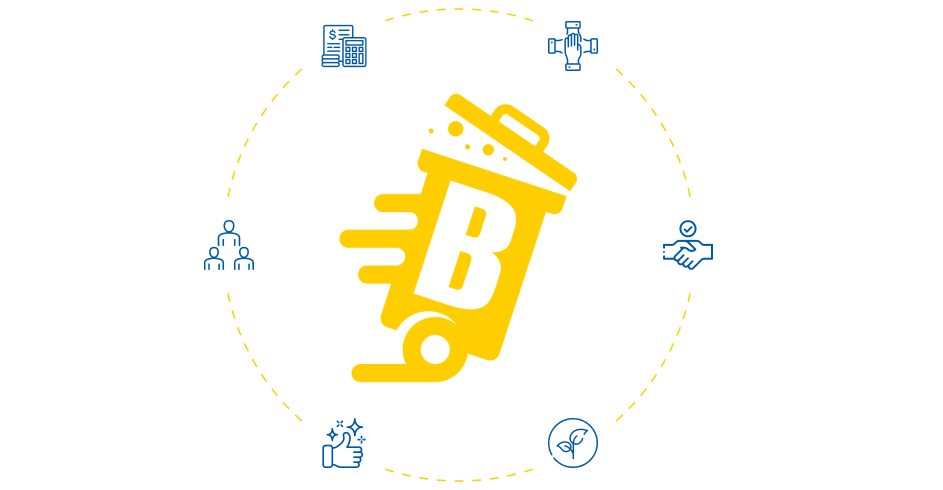 need junk removal services?
Call, Text or Schedule Online
Our Commitment to the Environment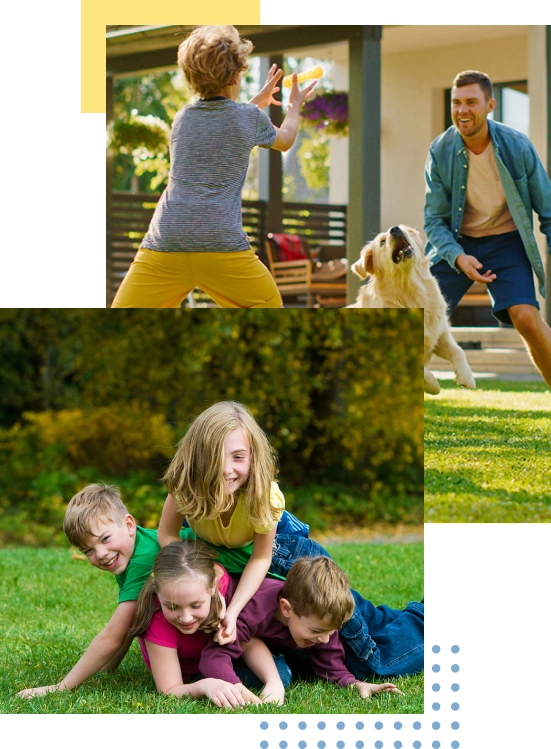 At Junk B Gone, we deeply value our commitment to offering environmentally responsible services. As an integral part of our operations in Montlake, we work tirelessly to reduce the strain on saturated landfill sites by making the most of our recycling and donation efforts. This eco-friendly ethos underpins our entire operation in Montlake.
The current state of landfills, stressed due to the excessive waste produced by Americans, is alarming. The search for new landfill spaces is becoming increasingly challenging, especially considering that an average American generates approximately 1,000 pounds of waste annually. This adds up to roughly 250 million tons of trash across the nation each year!
The environmental repercussions of this rising waste issue are impossible to ignore. Landfill sites account for up to 12% of global methane emissions, significantly exacerbating climate change. Furthermore, toxic waste substances like mercury, lead, and cadmium frequently seep into the soil and groundwater resources from these landfills, resulting in widespread pollution. This contamination threatens between 30 to 300 species residing near the landfill, posing a grave risk to local biodiversity.
Recognizing these risks, Junk B Gone prioritizes the proper disposal of items that can't be recycled or donated, particularly those hazardous or toxin-containing. Appliances are often the primary offenders in this regard.
For instance, refrigerators and freezers manufactured before 1995 contain chlorofluorocarbons, which are key contributors to ozone layer depletion and climate change. In the same vein, air conditioners frequently contain hydrochlorofluorocarbons, another damaging substance. Other appliances may contain toxins such as mercury, PCBs, and harmful oils, which pose significant risks to human and animal life.
As a premier Montlake junk removal company, we are devoted to the ethical and responsible donation, recycling, and disposal of junk. We consider it our duty to our clients, our community, and our planet.
Book Now
prefer to talk or text?
How to Get Rid of Your Junk
So what are you waiting for? Don't let the junk in your home, backyard or commercial site gather dust and create clutter!
Call us today so we can remove it from your premises and make space for you!  Just click the Contact Us button and we will be there in a jiffy to help you remove your junk in an affordable way!
Free No Obligation Quotes
Frequently Asked Questions