Junk B Gone Responds to Illegal Furniture Dump with Same-Day Service
At Junk B Gone, we are committed to maintaining clean and clutter-free communities in Lynnwood. Today, we want to share a remarkable story about our recent furniture removal task at an apartment complex. Our team was called to the scene after a significant amount of furniture was illegally dumped in their parking lot, causing an eyesore for both residents and visitors.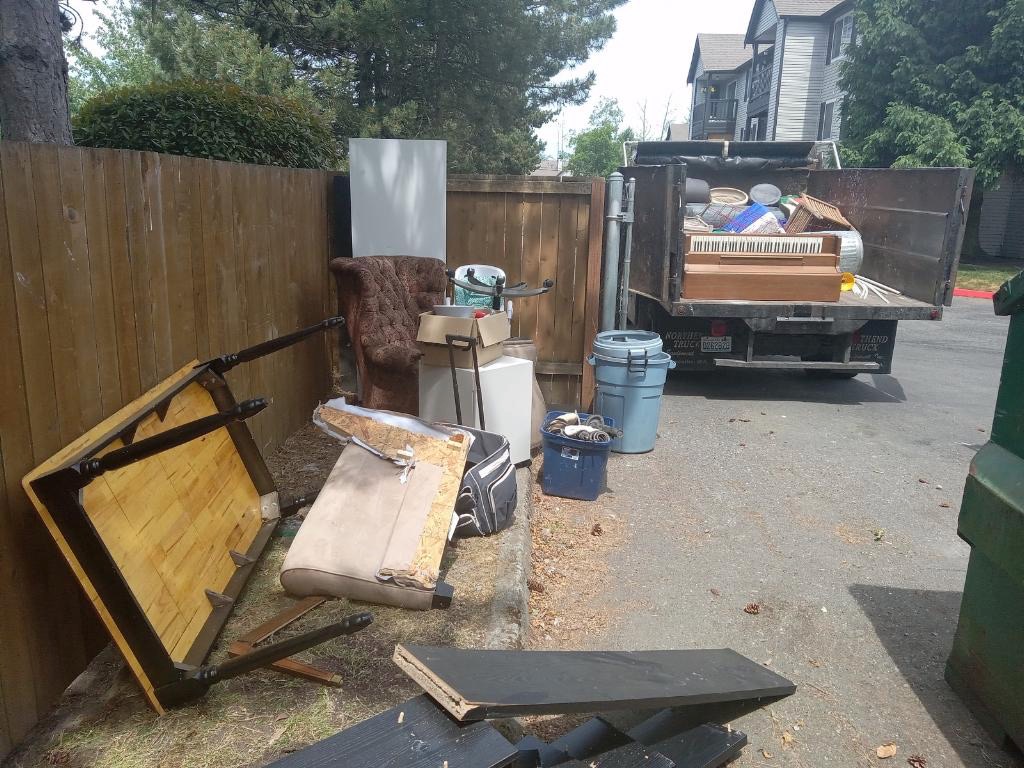 Upon receiving the call, our dedicated team wasted no time in responding to the urgent request. We understand the importance of swift action to address such issues promptly. Arriving at the apartment complex, we were faced with a daunting sight – a large pile of furniture occupying a considerable portion of the parking lot.
With our expertise in furniture removal and commitment to customer satisfaction, we immediately went to work. Our skilled crew efficiently loaded the furniture and other accompanying debris onto our truck, meticulously clearing the parking lot. We prioritized responsible disposal, ensuring that any salvageable items were donated or recycled.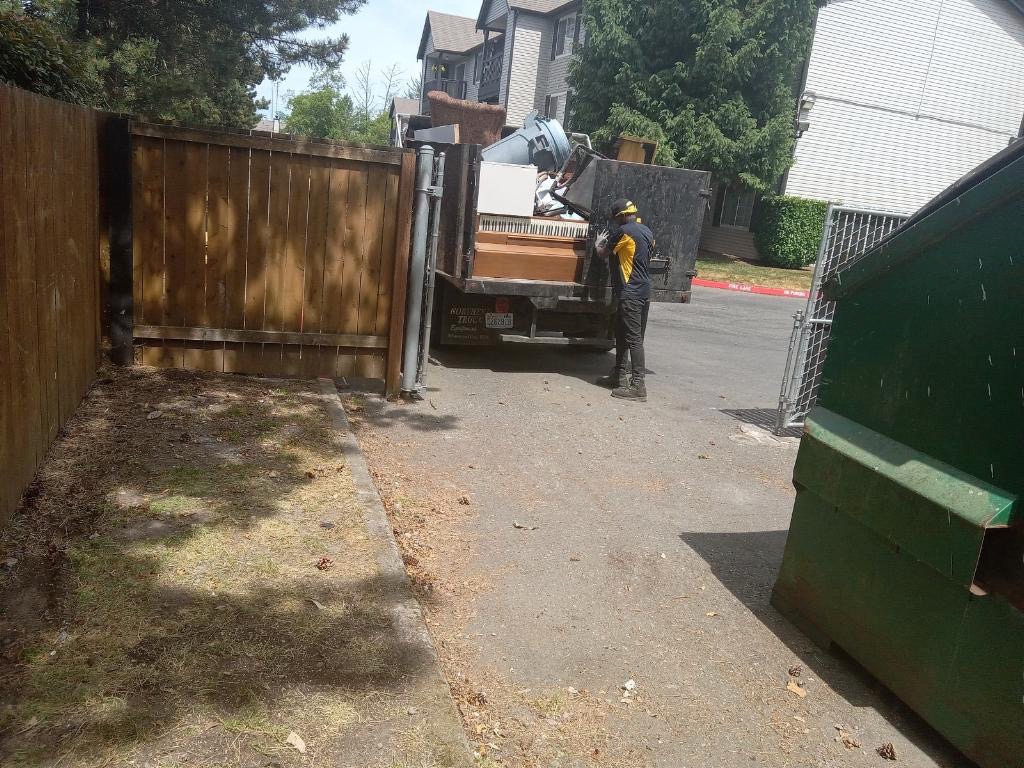 The transformation was remarkable. What was once an unsightly dumping ground had been restored to its intended purpose – a clean and functional parking area. The swift removal of the furniture ensured that residents could once again utilize the space safely and without inconvenience.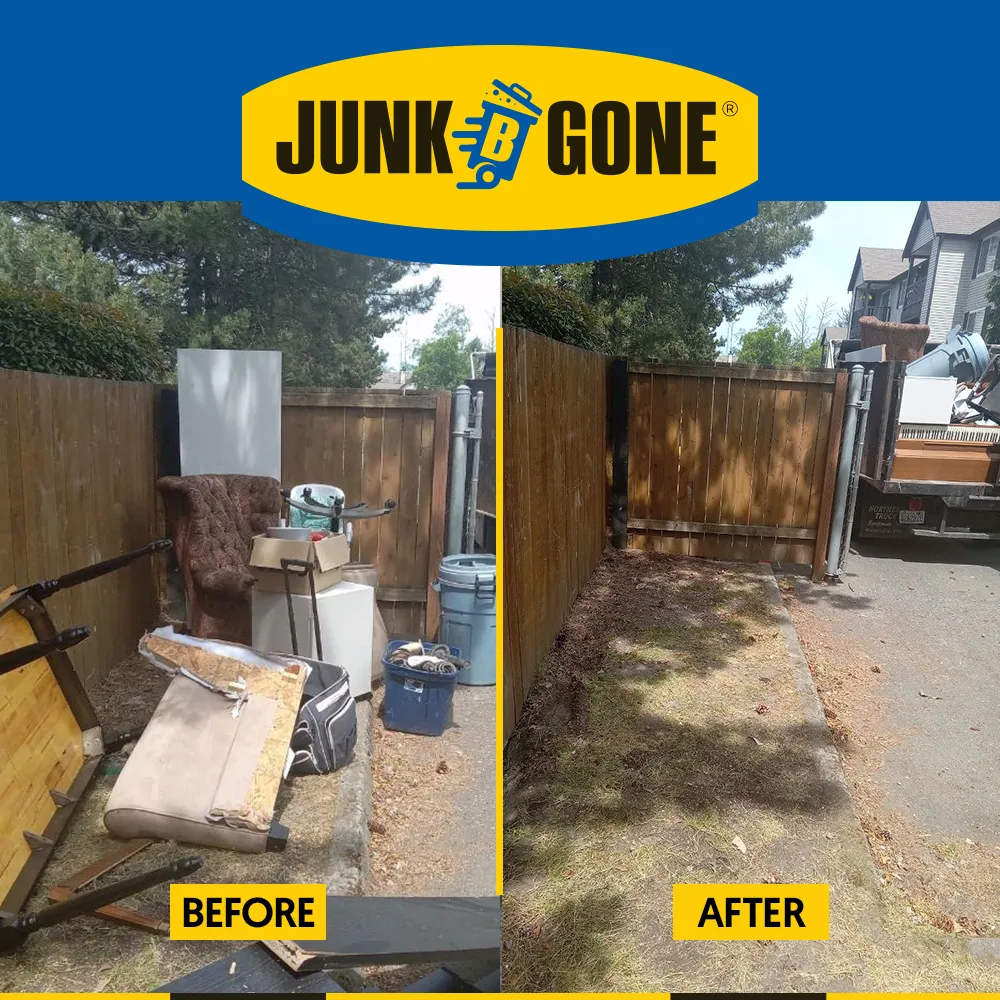 Our success is a testament to the teamwork and dedication of our staff. We take pride in our ability to respond to such situations promptly and efficiently. Our mission extends beyond junk removal; we strive to enhance the quality of life in Lynnwood by providing exceptional service and contributing to a clean and welcoming community.
At Junk B Gone, we are here to help. If you encounter any illegal furniture dumps or require professional furniture removal services, don't hesitate to contact us at 206-722-4285 or click here to make a pickup request online. Together, let's keep Lynnwood clean and free of unwanted clutter!