When it comes to Seattle Junk Removal Services, many of us often wonder what items can be disposed of and which ones are restricted. To clear your queries, this blog provides a comprehensive guide to help you understand the disposal guidelines in Seattle and how Junk B Gone's junk removal services adhere to them.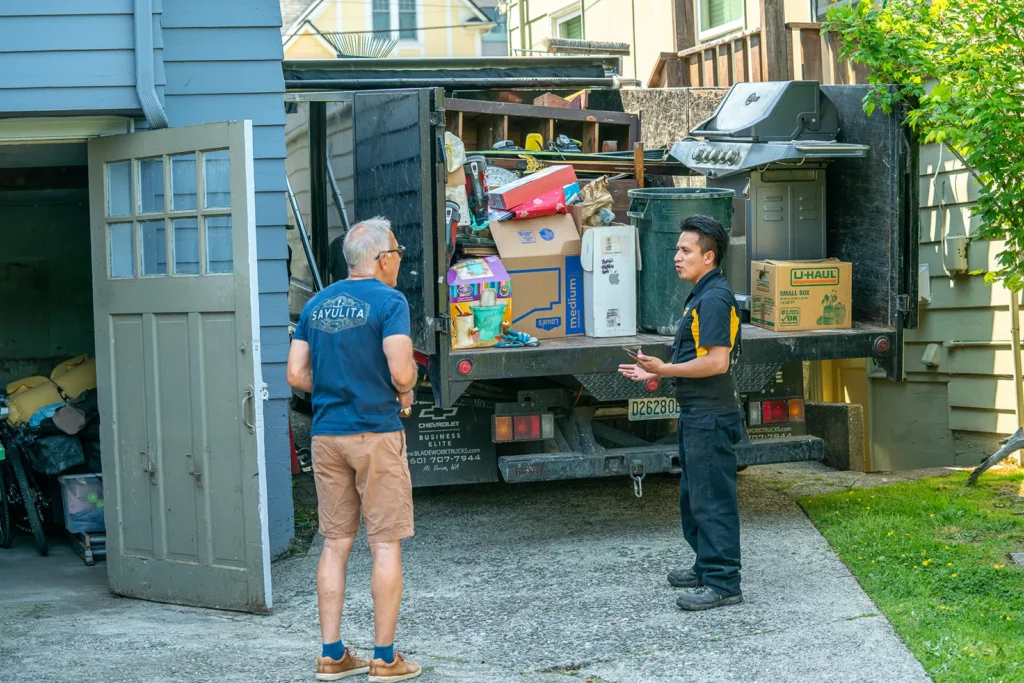 Understanding the Basics: What Can Junk Removal Services Take?
Primarily, junk removal services in Seattle are geared to handle a wide variety of household items. This includes furniture, appliances, electronics, yard waste, and general clutter. If you're wondering about specific items, our comprehensive list can give you a detailed view of what we accept.
Furniture Removal in Seattle: From old couches to damaged dining tables, Seattle Junk Removal Services are equipped to handle all types of furniture. Whether it's office furniture or residential pieces, you can rely on services like Junk B Gone to handle your furniture removal needs responsibly.
Electronics Disposal in Seattle: Got old computers, TVs or other electronic waste? Not to worry! Most junk removal services accept electronic items, ensuring they are recycled or disposed of according to Seattle waste management rules.
Household Items and General Clutter: Decluttering your home or garage? Items such as books, toys, clothes, tools, kitchenware, and other general household items are accepted by junk removal services.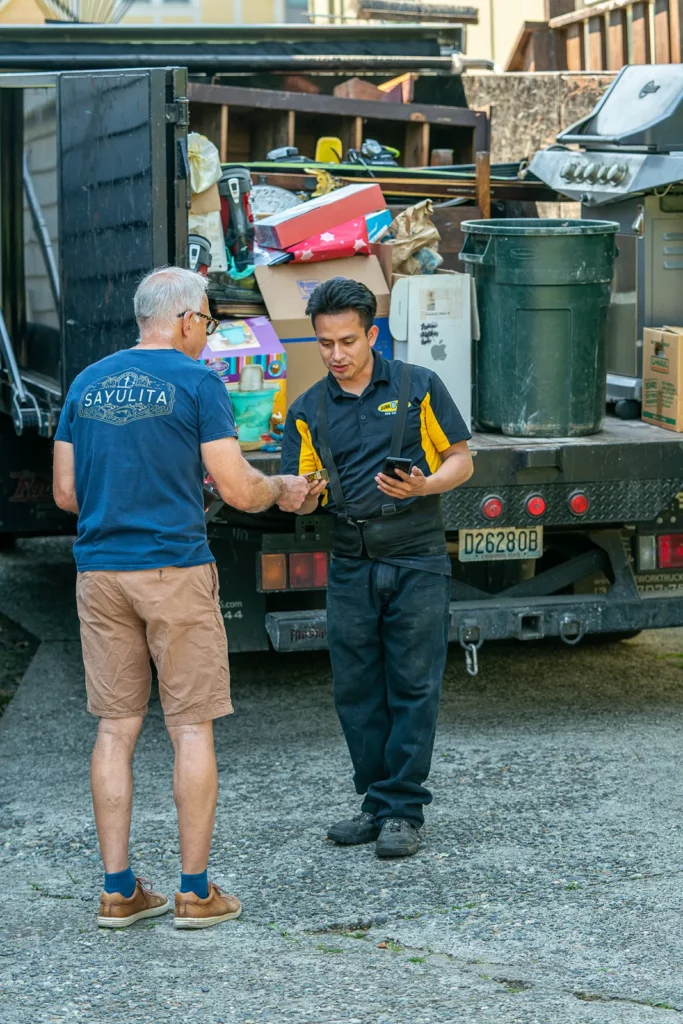 Items That Require Special Handling
While junk removal services in Seattle are comprehensive, there are certain items that require special handling due to environmental and safety considerations.
Hazardous Waste Removal in Seattle: Items classified as hazardous waste, such as certain chemicals, paint, oil, and asbestos, require special handling and disposal methods. Junk B Gone and other reputable junk removal services usually offer options for hazardous waste, ensuring they are disposed of following the stringent environmental standards in place.
What Can't Be Taken By Junk Removal Services?
Despite the wide range of items accepted by junk removal services, there are a few things they cannot take. These primarily include certain hazardous materials or items that are prohibited by law from being disposed of in regular waste streams.
To get a better understanding, refer to the guidelines provided by Seattle Public Utilities about what can and can't go into your bins.
The Eco-friendly Approach to Junk Removal in Seattle
One of the most significant benefits of using a professional junk removal service is their commitment to eco-friendly practices. Companies like Junk B Gone prioritize recycling and donate reusable items, ensuring minimum waste goes to the landfill.
Navigating the rules of junk removal can be tricky, but with the right information, you can make informed decisions about what can and can't be taken by Seattle Junk Removal Services. Always remember to consult with your junk removal provider if you're unsure about a particular item.
By using a professional junk removal service, not only do you get the convenience of having unwanted items removed, but you also contribute positively to environmental conservation efforts. Contact Junk B Gone today for all your junk removal needs in Seattle.