Illegal Dump at Apartment: Junk B Gone Magically Makes Junk Disappear
At Junk B Gone, we take pride in our ability to promptly address and resolve various junk removal challenges in Seattle. Today, we want to share an inspiring story about our recent "Job of the Day" – the removal of an illegal dump at an apartment complex in Seattle. This particular situation had not only marred the appearance of the property but also prevented residents from utilizing the dumpster for their regular trash disposal needs.
Before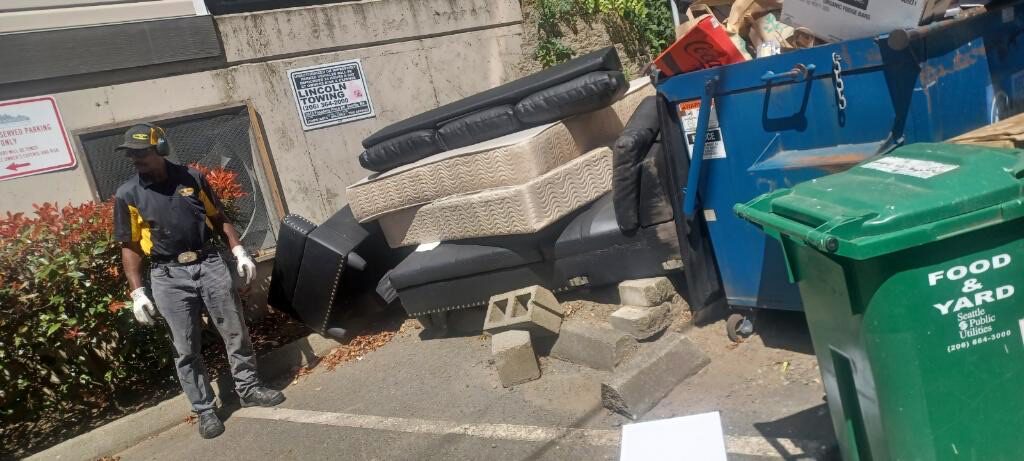 When we received the call regarding the illegal dump, our team sprang into action. We understand the importance of maintaining a clean and inviting environment for both residents and visitors. Arriving at the apartment complex, we were met with a distressing sight – a large pile of mattresses, furniture, and trash overflowing from the dumpster area.
Junk in the Truck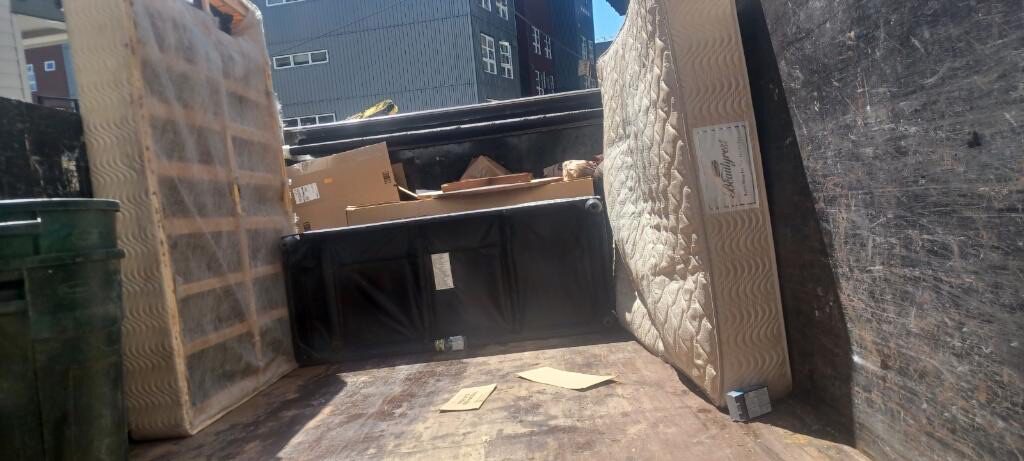 With our expertise in trash removal and illegal dump cleanups, we immediately got to work. Our dedicated crew swiftly loaded the unsightly mess into our Junk B Gone truck, ensuring that every piece of debris was carefully removed from the premises. Our commitment to responsible disposal led us to sort through the items, salvaging what could be recycled or donated to minimize waste.
After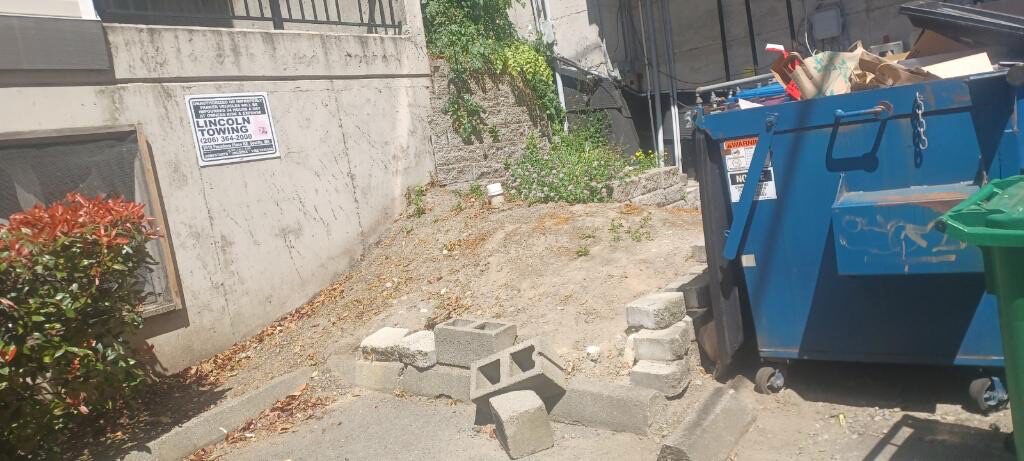 The transformation was remarkable. The once-cluttered and unsightly dumpster area was now restored to its intended purpose. The residents could once again utilize the dumpster without any hindrance, ensuring a clean and functional waste management system for the entire community.
As a local junk removal company in Seattle, we are passionate about preserving the beauty and cleanliness of our city. Our efficient and reliable services extend beyond the removal of everyday household junk. We are always prepared to tackle more complex challenges like illegal dumps, ensuring a swift and hassle-free solution.
If you come across an illegal dump or require professional trash removal services in Seattle, don't hesitate to reach out to Junk B Gone. Our experienced team is equipped to handle various junk removal needs, from small-scale pickups to large-scale cleanups. Contact us today at 253-722-4285 or visit our website to schedule an appointment. Together, let's keep Seattle clean and beautiful!
Remember, when it comes to illegal dumps or any junk removal requirements, Junk B Gone is your trusted partner in Seattle. We are dedicated to delivering exceptional service, leaving no trace of unwanted debris behind. Let us handle the mess while you enjoy a clutter-free environment.