Furniture Removal
Snoqualmie WA
Junk B Gone – Your trusted partner for furniture removal in Snoqualmie. We make space in your place!

Quick and helpful, they skillfully removed our large sofa and were very friendly and professional.

Ann coordinated everything for us. She was an absolute peach to work with!! Miguel and Luis came to our home to remove old bed and frame and a few boxes of junk. This was in Ballard and parking is scarce. The driveway is very small and they were unable to get truck to the house. This was not an issue for them!! They were amazing at getting all the junk out (second floor) and loaded that stuff on to a hand truck. They were personable, professional and quite the t...
Free Onsite Quotes
No Hidden Fees
Friendly, Professional Team
We do the heaving lifting!
Environmentally Friendly
Disposal Methods
Expert Furniture Removal Services in Snoqualmie
Are you dealing with an excess of old, unwanted furniture in your Snoqualmie home or business? Whether it's a single bulky item or an entire house worth of furnishings, tackling the problem yourself can be daunting. Fortunately, there's no need to stress when you have Junk B Gone's expert Snoqualmie furniture removal services at your disposal.
We understand the complexities involved in furniture removal. It's not just about the heavy lifting; there's also the question of what to do with the items once they're removed. Our team of professionals have years of experience in Snoqualmie, ensuring every item we handle is disposed of responsibly, with a focus on recycling or donating wherever possible.
At Junk B Gone, we believe in providing services that are not only effective but also environmentally conscious. Our commitment to minimizing landfill waste makes us the perfect choice for Snoqualmie residents and businesses seeking a greener solution to their furniture removal needs. Trust us to handle your removal needs while you sit back and enjoy the newfound space in your home or office.
We're more than just a furniture removal service; we're a customer-oriented company that values your satisfaction above all else. Our team in Snoqualmie works diligently to ensure a smooth, stress-free experience, from the initial consultation to the final disposal. Reach out to Junk B Gone today and take the first step towards a clutter-free future.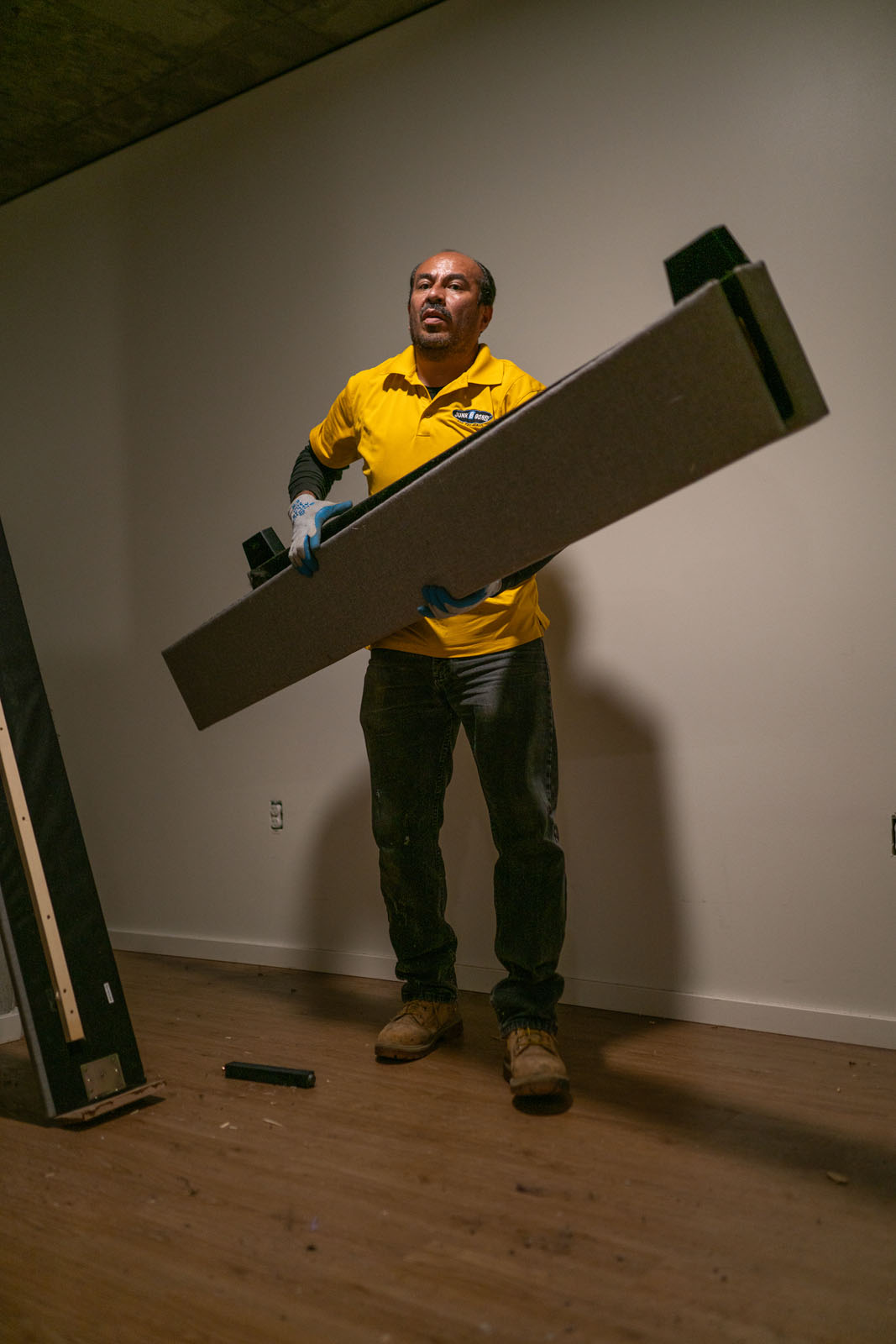 Need junk removed?
Call, text or schedule online.
How Much Does Furniture Removal Typically Cost?
What does furniture removal in Snoqualmie cost?
The cost of furniture removal in Snoqualmie can vary depending on several factors. Each removal job is unique, with costs influenced by the type and volume of furniture to be removed, the labor involved, and the disposal method. At Junk B Gone, we pride ourselves on offering competitive, transparent pricing tailored to your specific needs. Before starting any work, we provide a comprehensive estimate to ensure there are no surprises down the line.
It's worth noting that investing in professional furniture removal services like ours can save you considerable time and effort. The costs associated with hiring a vehicle, potentially injuring yourself, or improperly disposing of furniture can be high. By choosing Junk B Gone, you are investing in a smooth, efficient, and eco-conscious furniture removal service in Snoqualmie. We strive to offer value for money, balancing top-quality service with cost-effective solutions. Get in touch with us today to receive a custom quote for your furniture removal needs.
Click the Request a Quote button below to get a free, no obligation on site assessment of your furniture removal project.  We'll show up on site, assess your project and if you approve of our price we'll remove right then.  If not, our crew will simply move onto their next job.
What Makes Junk B Gone's Furniture Removal Service Efficient in Snoqualmie?
Top-notch Junk Removal Services in Snoqualmie
Are you wondering what sets Junk B Gone's furniture removal services apart in Snoqualmie? The answer lies in our dedication to providing efficient, cost-effective, and eco-friendly solutions. With years of experience in the field, we have honed our techniques and processes, ensuring a seamless and hassle-free experience for our clients.
At Junk B Gone, we understand that every furniture removal requirement is unique, which is why we offer customized solutions to our Snoqualmie customers. Our trained team conducts a thorough assessment of your situation, allowing us to tailor our services to your specific needs. From a single piece of furniture to a houseful, no job is too big or small for us. Our flexibility and adaptability are key components of our efficiency.
We are not just about removing your old furniture and leaving. We believe in responsible disposal practices. Our team sorts through your items, separating those that can be donated, recycled, or require special disposal. By doing so, we aim to minimize waste ending up in landfills, reaffirming our commitment to the environment. Our practices not only benefit our clients but also contribute positively to the Snoqualmie community and environment.
Moreover, customer satisfaction is at the heart of our service. We schedule our pickups as per your convenience and ensure prompt and courteous service every step of the way. We are proud to serve Snoqualmie and provide its residents with a reliable, efficient, and eco-conscious furniture removal service. Reach out to Junk B Gone today, and experience the difference we bring to furniture removal in Snoqualmie.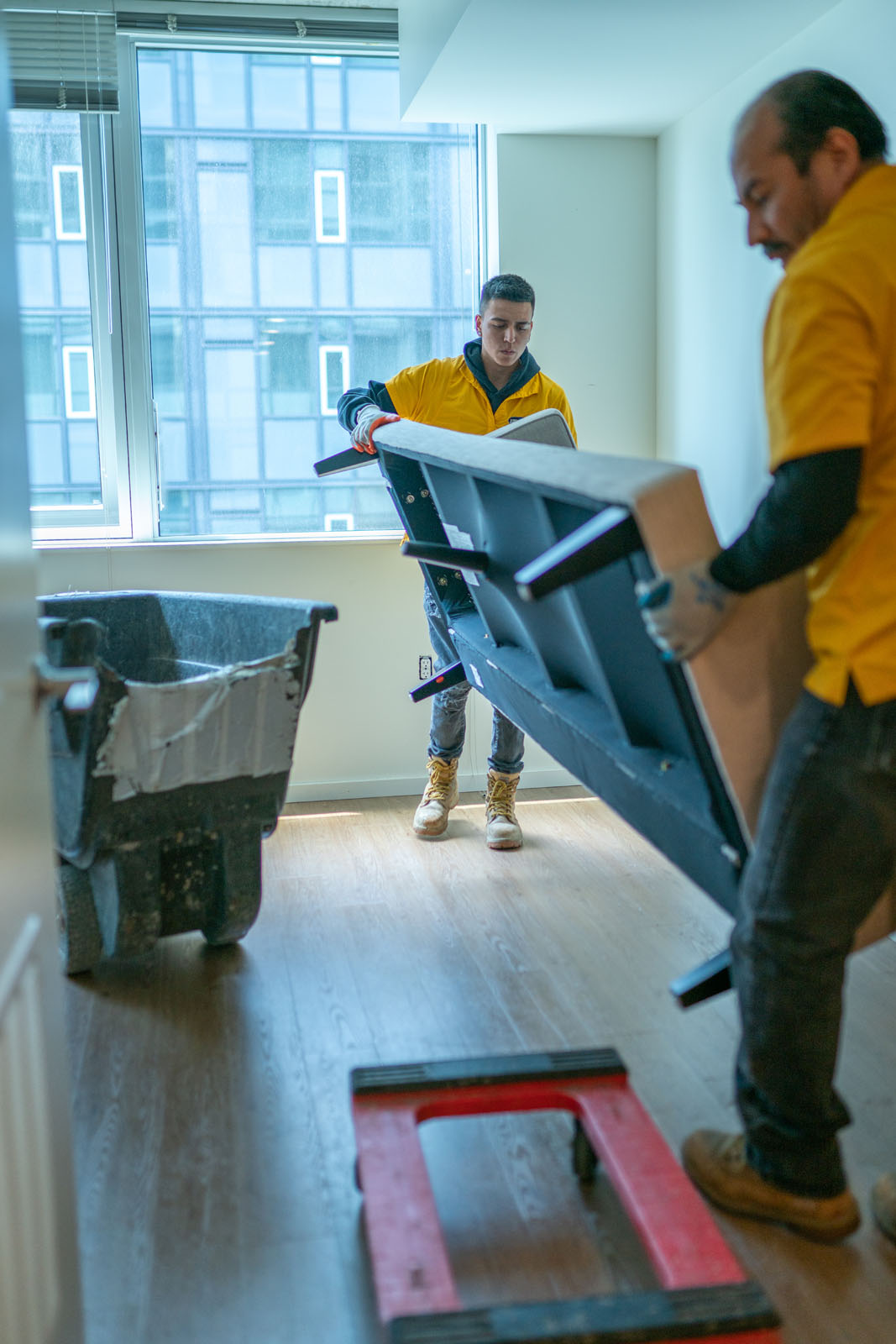 What are Junk B Gone's Snoqualmie Furniture Removal Services?
So are you ready to find out the great offers Junk B Gone has for you in terms of furniture removal services in Snoqualmie? Here is a list:
Don't see what you need removed?
No worries give us a
call 206-722-4285
and we can help.
What Does Junk B Gone Do with the Junk?
At Junk B Gone, our approach to managing your unwanted items in Snoqualmie is defined by responsible and eco-friendly practices. When we collect your furniture, our primary goal is to lessen the amount that winds up in landfills, thus minimizing our environmental footprint. Our diligent team meticulously goes through the collected items to identify those that can be salvaged, recycled, or donated.
Items that still hold value are redirected towards local Snoqualmie donation centers and charities, giving them a new lease on life and benefiting those in need. Recyclable materials, conversely, are sent to appropriate recycling facilities, ensuring they are reused and reincorporated into the production cycle. By maintaining these principled practices, Junk B Gone not only provides exceptional Snoqualmie furniture removal services but also contributes positively to the local community and the environment.
In addition to this, we recognize the importance of local partnerships in our efforts to promote sustainability. We work closely with various Snoqualmie organizations and recycling centers, helping to facilitate the recycling and repurposing process. This commitment to local collaboration further amplifies our impact, making Snoqualmie a cleaner, greener place to live. By choosing Junk B Gone for your furniture removal needs, you're choosing a service that cares for our community and the planet.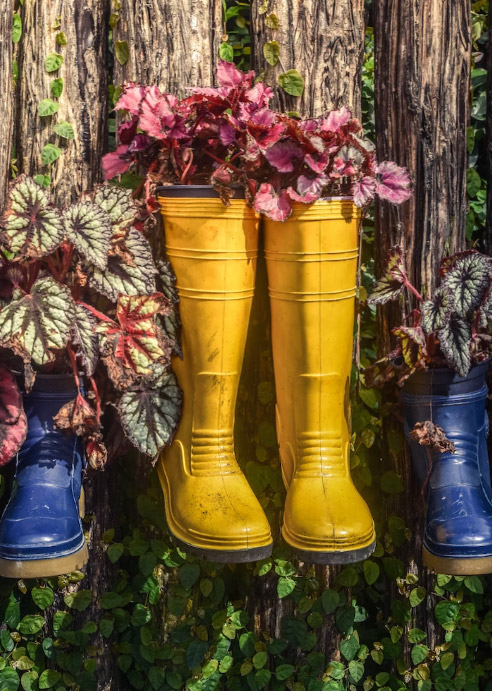 How Does Furniture Removal Work?
Whether you have a few items that need removing or a full office clean out, Junk B Gone is the
Snoqualmie Furniture Removal Company for the job!  We have an experienced team ready to serve you!

Call or Book Online
All you have to do is give us a call to
set up an appointment and let us
know what we'll be hauling

Schedule an Appointment
Before we arrive, you'll move your junk to an
easily accessible area where it's reachable
from our truck. That's it!

We Haul It Away
We load it up and haul it off, so you
don't have to look at it anymore
Junk Removal & Pick-up Services in Snoqualmie
Junk Removal Snoqualmie WA Zip Codes
Why Junk B Gone is the Best Junk Removal Company in Snoqualmie?
Just having a couple of trucks or drivers isn't enough to do a quality junk removal job in Snoqualmie, WA. The components necessary in creating an efficient junk removal business include experience, commitment, and professionalism. We, at Junk B Gone, have all the qualities required for the most experienced full-service junk removal, being a member of the Snoqualmie community for nearly 30 years. We live here. We work here. We care about the benefit of the community just as much as you do. Here are just a few of the services we bring to you when you call us for a junk removal job: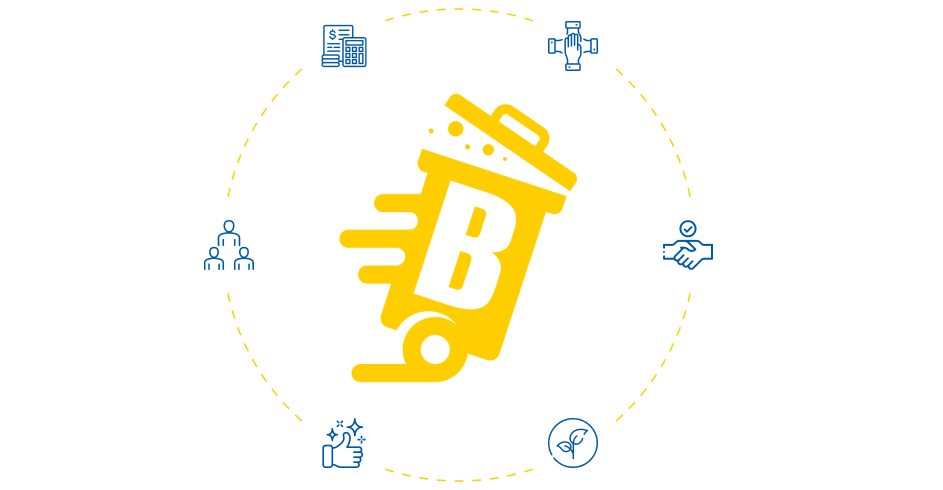 need junk removal services?
Call, Text or Schedule Online
Our Commitment to the Environment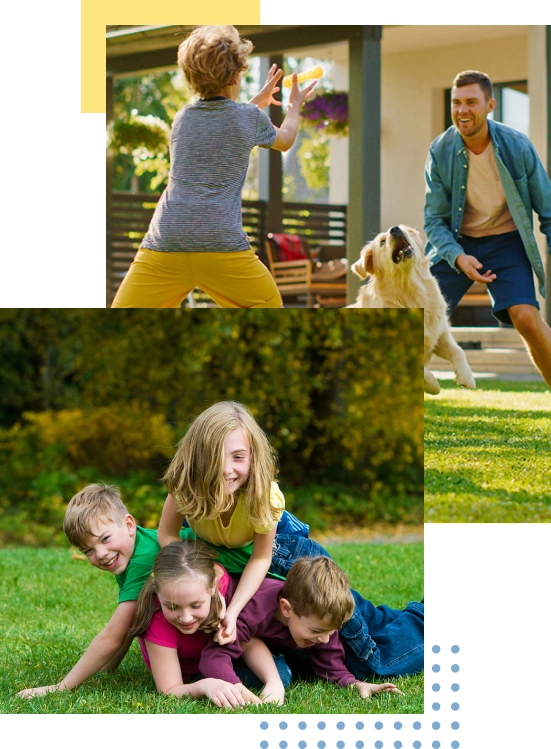 At Junk B Gone, our dedication to providing environmentally conscious services is fundamental to our operations. As part of our services in Snoqualmie, we make it our mission to lessen the strain on overflowing landfill sites by maximizing our efforts in recycling and donating items. This green approach is central to our operations in Snoqualmie.
The present dilemma of landfills, swamped due to the high volume of waste produced by Americans, is a real issue. Finding new landfill locations is becoming increasingly challenging, especially considering an average American generates approximately 1,000 pounds of waste each year, summing up to about 250 million tons of trash annually across the nation!
The environmental repercussions of this escalating waste problem cannot be overlooked. Landfill sites account for nearly 12% of the global methane emissions, a significant factor in driving climate change. In addition, harmful waste materials such as mercury, lead, and cadmium frequently seep into the soil and groundwater reserves from these landfills, resulting in widespread pollution. This contamination can endanger between 30 to 300 species inhabiting around the landfill, posing a severe threat to local biodiversity.
Recognizing these risks, Junk B Gone prioritizes the correct disposal of items that can't be recycled or donated, particularly those that are hazardous or contain toxins. In this context, appliances often pose the most significant challenge.
For instance, refrigerators and freezers manufactured before 1995 contain chlorofluorocarbons, which are significant contributors to ozone layer depletion and climate change. Similarly, air conditioners often contain hydrochlorofluorocarbons, another harmful substance. Other appliances might contain toxins such as mercury, PCBs, and hazardous oils, which are detrimental to both human and animal life.
As a prominent Snoqualmie furniture removal company, we are committed to donating, recycling, and disposing of junk in an ethical and responsible way. It's our duty to our clients, our community, and our planet. By choosing our services, you're actively participating in an initiative that protects and respects our environment.
Book Now
prefer to talk or text?
How to Get Rid of Your Junk
So what are you waiting for? Don't let the junk in your home, backyard or commercial site gather dust and create clutter!
Call us today so we can remove it from your premises and make space for you!  Just click the Contact Us button and we will be there in a jiffy to help you remove your junk in an affordable way!
Free No Obligation Quotes
Frequently Asked Questions